Dimmable Professional LED Grow Light Noah 6S series Full spectrum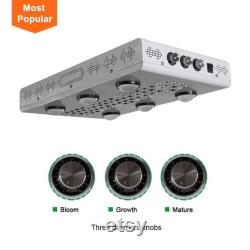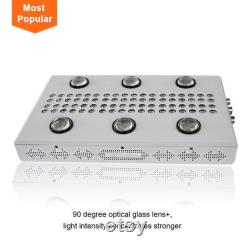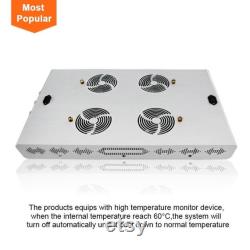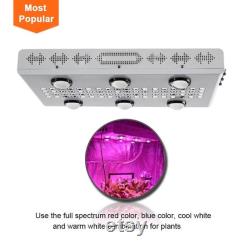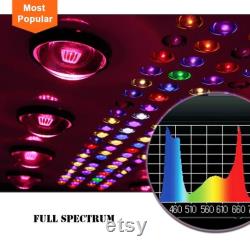 Life time: 50,000 hours. Wavelength angle of leds: red: blue: orange white: ir 90. Based on 6pcs 90w integrated and 72pcs 5w high power led as light source. Use the full spectrum red color, blue color, cool white and warm white combination forplants. It's good for growing stronger and flowering colorful.
High par value is more promotethe growth of plants. One switch control the light on/off, three dimmers to adjust the intensity of integratedled and all 5w led operation respectively, suit for clone, vegetable and flowering stages. Operates on both ac100-265v power configurations on the fly, suit for most countries used5.90 degree optical glass lens+, light intensity concentrates stronger. The products equips with high temperature monitordevice, when the internal temperature reach 60c, the system will turn off automaticallyuntil it cool down to normal temperature.
We understand that purchasing a professional grade led lighting system is a big investment. That's why we take the time to carefully assemble each light system. High quality glass lenses have to be carefully handled.
We take extra measures to ensure your system will arrive safely and in perfect working order.