Double Box Wooden Greenhouse Cold Frame Raised Plants Bed Protection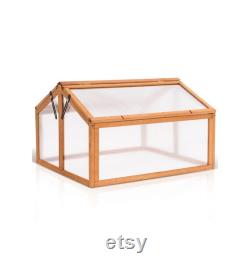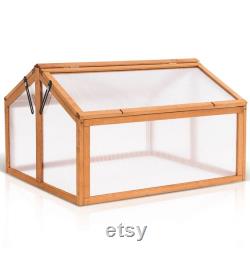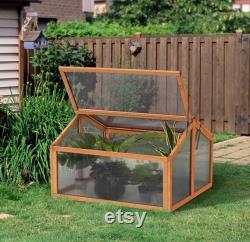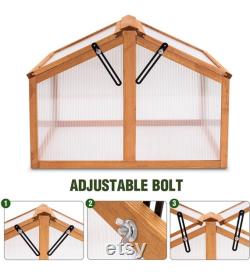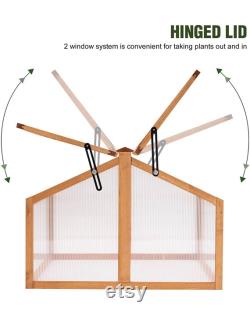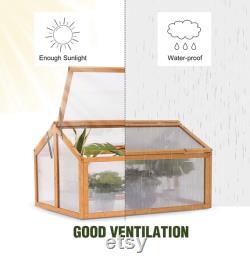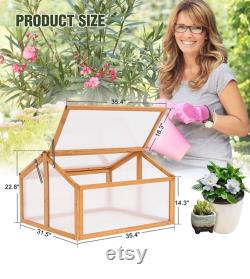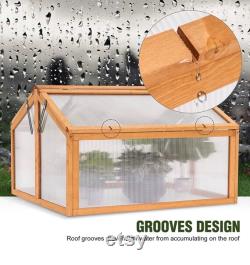 Water drainage groove designroof grooves are designed to prevent rainwater from accumulating on the roof and can be used outdoors in rainy days. Absorb enough shineequipped with transparent polycarbonate glazing boards, this wooden garden cold frame greenhouse ensures that your plants will absorb the maximum light to achieve the best plant photosynthesis. Adds a touch of greenelegant and simple design gives our patios, balconies, decks and gardens a touch of green.
Extended growing seasonthis greenhouse cold frames, holding seed trays, pots and plant growth light, extend growing season and protect young plants from frost throughout cold winter. 100% satisfaction guaranteedwe would try our best to give you satisfied shopping experience, if there is quality, we would make best solution to solve the problem.
Product dimensions35.4 x 31.5 x 22.8 inches; 7 pounds. This item is made of wood.