Double Peak Tent with Chimney Hole 300D Oxford Waterproof Sunscreen Outdoor Camping Cooking Glamping Tourist Sanctuary Shelter outdoor tent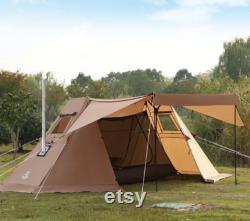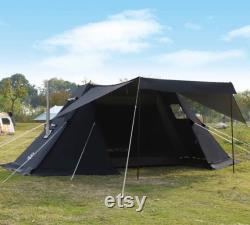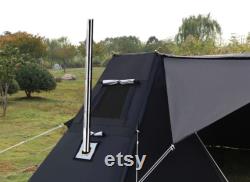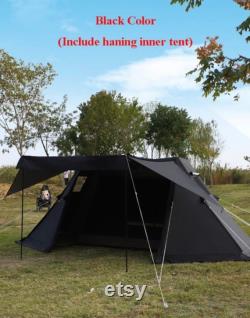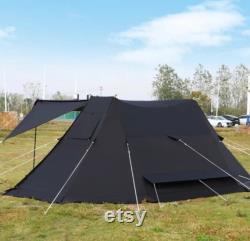 Outside materials:thick 300d oxford waterproof sunscreen fabric. Inner tent materials:high density mesh. Poles: 2pieces iron support poles. Outside size:490250170cm/1939867in, about 8.5kgs/19lbs.
Inner hanging tent size:295170cm/11667in, about 1.6kgs/3.53lbs. 2front door's support poles. Double peak tent, with chimney and windows on the side, and the lobby can be supported to increase the use area.