Dried Wild USA Turkey Tail Mushrooms and Powder 2023 Crop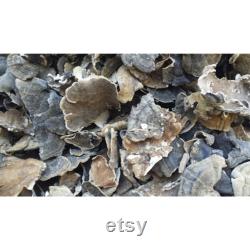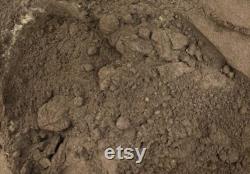 These mushrooms and powder are from the usa. Trametes versicolor also known as coriolus versicolor and polyporus versicolor is a common polypore mushroom found throughout the world. Meaning'of several colours', versicolor reliably describes this mushroom found in different colors. By example, due to its resembling multiple colors in the tail of wild turkey, t. Versicolor is commonly called turkey tail. We have usa wild turkey tail mushrooms and turkey tail powder. The turkey tail mushrooms can be in the form of the tree, they are not all white or small pieces. The whole mushrooms are from the usa, wild crafted, gmo free. You cannot eat turkey tail mushrooms they are very woody. You would need to make a tea, tincture or extract from them (i send this information with the mushrooms) you can eat the powder.
Suggested use: take 1 tsp twice daily. Amount per serving 1 tsp %dv.
Organic turkey tail 2,000 mg. Activated turkey tail mycelium preparation. Other ingredients: organic myceliated brown rice. No imported mushrooms in our products.
This statement has not been evaluated by the food and drug administration. None of the products offered for sale on our website or direct to retail consumers are intended to be used in the treatment or mitigation of any disease state. All statements made by oregon mushrooms co. Are intended for informational purposes only. The statements made here have not been evaluated by the fda, and our products are not intended to diagnose, treat, cure or prevent any disease.
Health decisions are much too important to be made without the advice of a health care practitioner. As with any dietary or herbal supplement, you should advise your health care practitioner of the use of this product. If you are nursing, pregnant, or considering pregnancy, you should consult your health care practitioner prior to using any health supplement product. This item is made of mushrooms.