EAGLE PEAK 8x6 Walk-in Shade Cloth Cover Pop up Greenhouse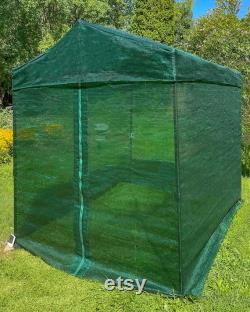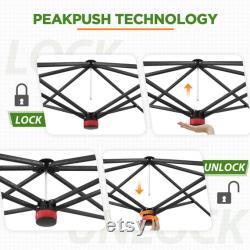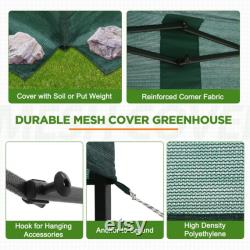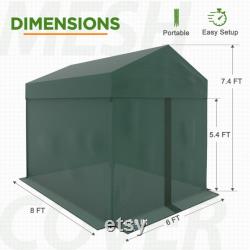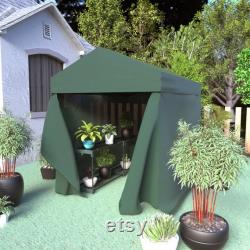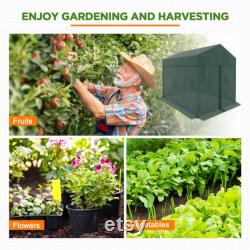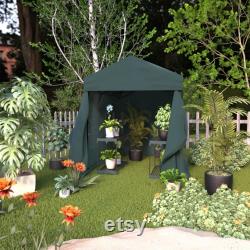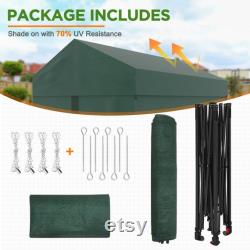 Easy setup: innovative easy peakpush technology allows you to set up this mesh cover greenhouse with ease, no tools necessary. The eagle peak pop-up greenhouse is ready straight out of the box.
When it is time to store or transport your greenhouse, it glides closed just as easily as it goes up. Premium shade cloth cover: the green shade cloth is made of 135gsm stabilized polyethylene (hdpe). It blocks 70% of uv rays to help keep plants from overheating and scorching while still allowing plants to receive the light they need. The inside of the shade house is, on average, 20f-30f cooler on the inside, as compared to the outside, in direct sunlight.
The mesh will also keep out unwanted birds and flying insects. Space to work: the greenhouse features 48sqft of space allowing plant of space for planters, tables, shelving with room to work and tent to your plants.
Thanks to the greenhouse's 3-height adjustable legs, you have space to work, and your plants have room to grow in all directions. Stable and sturdy: you can be confident that your plants are safe due to the incredibly sturdy and stable steel-frame greenhouse.
With a gable ceiling roof, the construction of this greenhouse is rigid and durable enough to endure most outdoor conditions. The shade cloth mesh allows winds to pass through. This greenhouse will create the perfect environment for all your plants, vegetables, and fruits to flourish and thrive.
Dimensions: 8.2 x 6.1 x 7.4 ft. This greenhouse comes ready-to-use, pre-assembled with no extra tools necessary. This item is made of steel and hdpe.