Flo Grow Quantum Pro Growbox indoor cabinet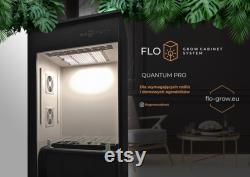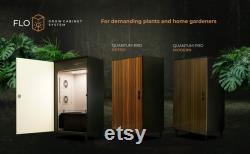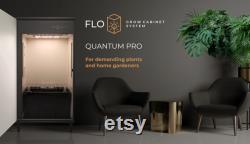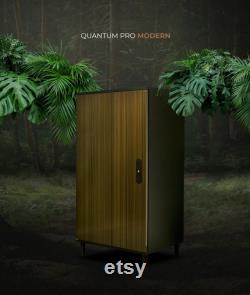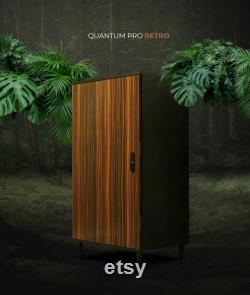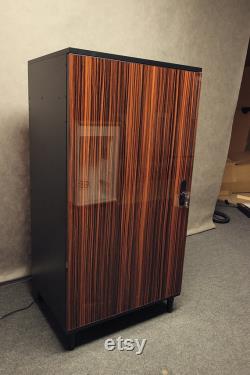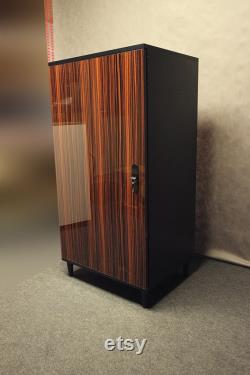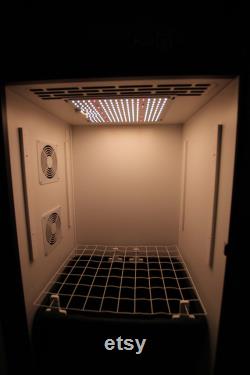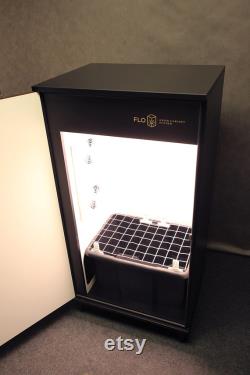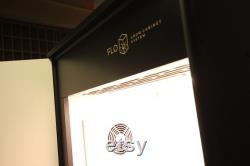 Flo-grow quantum pro modern / retro (two door versions to choose from). Modern home gardening solutions based on the most. Particle board laminated on both sides. The door front is covered with the highest quality acrylic laminate. 64 x 50 x 114 cm (w x d x h).
55 x 47 cm (0.26 m2). Internal dimensions: 55 x 47 x 95 cm (w x d x h).
Height from the pot to the lamp: 60 cm. Samsung lm301b - 5000 x72. Samsung lm301b - 3000k x136. Samsung lm301b - 660nm x9. Samsung lm301b - ir 760nm x1.
The panel is covered with a special silicone laminate that protects it against water and moisture. Sonoff wi-fi th10 driver (wi-fi network with internet access required). Remote access to the controller via ewelink application. (exposure time programmer + temperature and humidity monitoring). Pot dimensions: 55 x 40 x 29 cm (w x d x h).
High-quality power supply: mean well xlg-100-h-ab. Adjustable exhaust fan 4 modes - silent / drying, vegetation, flowering, full power. Weight of activated carbon in the filter: 2 kg.
Weight of the cabinet: 45 kg. Lamp cooling from the outside. You can replace carbon in the filter by yourself.