FLO MICRO TENT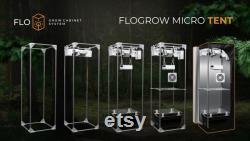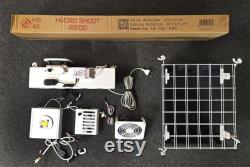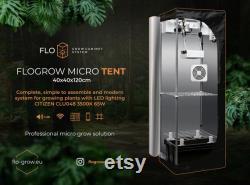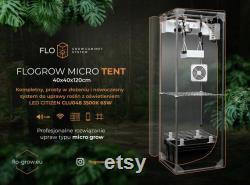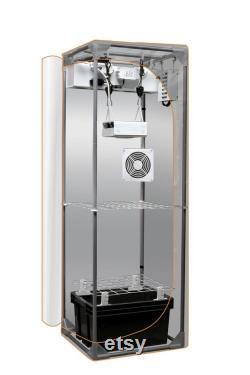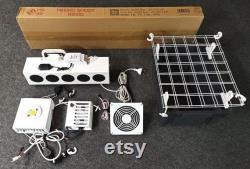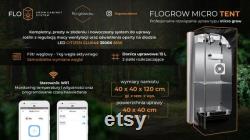 Complete, easy-to-fold and modern indoor plant growing system with adjustable ventilation and led-based lighting. Led citizen clu048 3500k 65w. Simplicity of installation - one power cord it takes 15 minutes to assemble the box. Monitoring temperature and humidity via the app.
Large growing container (can be converted into a large material pot with stand). Double mesh system for correction of plant growth. Regulation of lamp and exhaust fan power. Citizen clu048 3500k 65w flo-grow light led lamp.
Integrated carbon filter and exhaust fan module with the possibility of self-replacing carbon (1kg active carbon cartridge included). The module also has a wifi controller with a sensor.
This controller monitors temperature and humidity, and we can program the lamp exposure time in the application the exhaust fan has 4 speed modes. 15 litre growing pot with gillnet or material pot to choose from.
Second uncouth mesh for correction or drying of flowers. Hydroshot hs40 material growbox 40x40x140cm (length x width x height).