Flow Rat Model M (2'x2') Flow Hood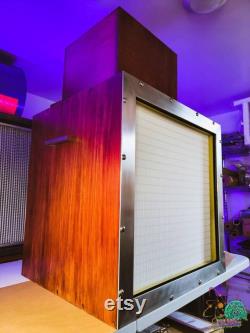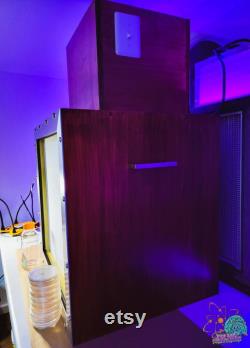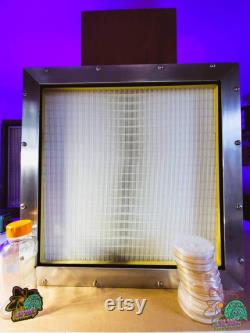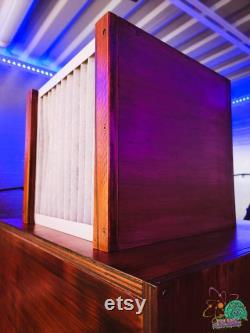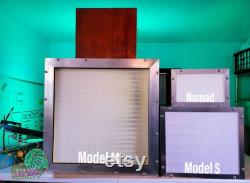 Our mission is to provide affordable flow hoods for everyone. The flow rat model m is built with a 2' x 2' 99.97% hepa filter rated at 0.1 microns. Overall dimensions are: 18"x 25"x 25. (current lead) 6 - 8 weeks.
This flow hood features a dayton blower wired to an on/off switch. Finished with a metal powder coated switch cover. Our hoods are built with 3/4 inch plywood finished with multiple applications of clear coat to provide a smooth easy to clean surface.
Our hoods also feature removable filter frames to allow the user easy access to the inside of the hood for cleaning and replacing the filters when needed. The model m also features a top prefilter box equipped with a merv 8 prefilter.
This unit also comes wired with a 9' power cord. We also offer custom engravings and design work. Ideal use for the model m includes bulk bag work, grain to grain transfers, agar work, and liquid culture work. This item is made of plywood and aluminum.