Fogponic and Hydroponic Hybrid Tower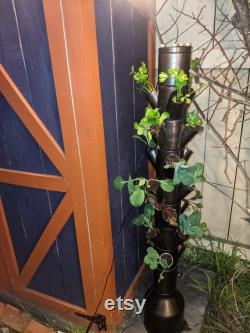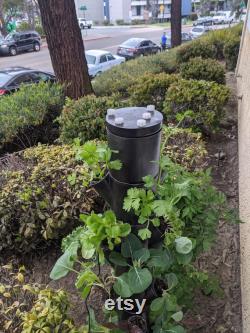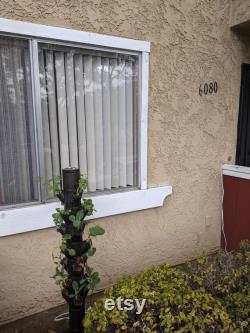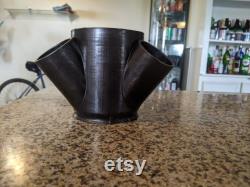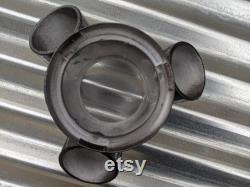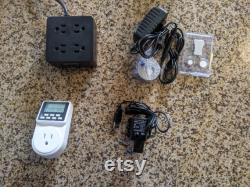 This is a beautiful 21-plant hybrid fogponic and hydroponic tower designed for novice and experienced growers. It includes a built-in drip irrigation system, as well as an integrated ultrasonic fog system that will shower your plants with ultra-fine mist for rapid plant growth. Is more this innovative shower design allows for highly efficient use of ultrasonic fog.
The full system consumes only 18 watts when on. Each segment is made in my shop out of durable abs material. The exterior surfaces are painted a durable hammered metal color. These are very rigid and durable segments that simply lock and twist together for easy assembly. This tower is also fully adaptable and extensible to fit your needs as your farm grows.
The included pump is able to lift up to 9ft, allowing for very tall builds. It uses all off-the-shelf electronics for easy maintenance and upgradability. Seven 3-plant tower segments (2 inch net pods). One 1.8-gallon water/nutrient reservoir. One mechanical drip control segment.
One 5 watt water pump. One 15 watt ultrasonic fogger that includes two replacement ceramic discs. One 5/16 inch vinyl tube. One power strip with 4 plugs and 4 usb ports.
Custom colors and configurations available upon request.