Fogponic Tower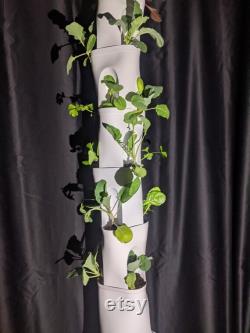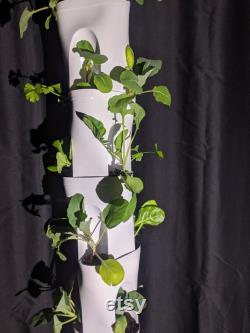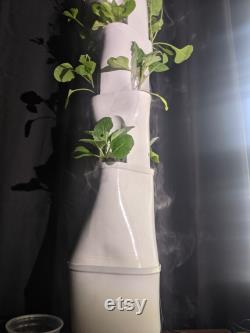 This is a very simple and beautiful 18-plant fogponic tower. Each segment is made out of abs and coated with a durable, weather resistant, and safe white paint.
Each segment has a large interior volume, leaving plenty of room for root growth. The walls of the upper segments are thin but when composed provide plenty of rigidity and strength for even heavy plants. They also do not leak light at all.
It uses off-the-shelf electronics for easy upgrade and maintenance as your farm grows. 5 3-plant segments, plus a top lid with room for 3 more plants, for a total of 18 2-inch netpods. A high-quality aluminum ultrasonic fogger with powersupply and 2 replacement ceramic discs included. A 1.5 gallon base reservoir.
A waterproof 25mm fan + power supply. To start growing, you will simply need. Digital timer for scheduling your run times. Powerstrip to plug into the digital timer that will connect to the fan and fogger.
Custom colors and configurations may be available upon request. This item is made of abs.