Fresh Summer Truffles 4 oz.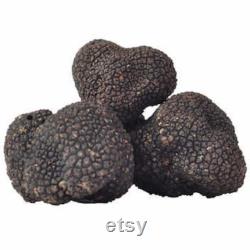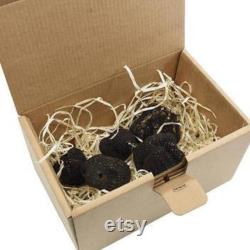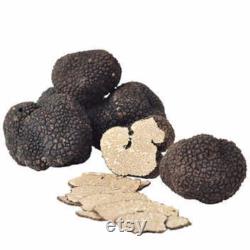 4 oz fresh summer truffles. Please note truffles are natural products and range in size, shape, and color. Tuber aestivum, also known as summer truffle, coexists with roots of several trees: oak, beech, poplar, hazel, pine and linden. Dark on the outside and with a pronounced pyramidal bark, its main difference from the black winter truffle (tuber melanosporum) lies on the inside, which is cream-colored with hazel tones. Less perfumed and flavorful than the winter truffle, with a gentler aroma. The summer truffle is an exceptional gourmet product and more affordable than tuber melanosporum. It has a milder flavour and offers a wide range of culinary possibilities.
It is the perfect compliment to rice, egg and pasta dishes, as well as seasonal products and salads. We suggest to enhance the truffle flavor with truffle oil or truffle butter. Fresh truffles should be consumed as soon as possible.
They last just a few days. Season - may until november. For best storing: wrap each truffle singularly in paper towel, place them inside a glass jar, and store in your fridge.
Replace the paper towel daily. Remember: truffles do not like humidity. Truffle is underground tuberous fungus that is considered to be the height of gastronomy. It grows in the heart of central and southern europe, in a humid and grey soil of the european forests.
This hidden treasure can be located by means of specially trained dogs.