Fully Auto Fruiting Chamber GrowKit with Premeasured Spawn Sub Pressure Cooker Grow Guide 4-6 lb Yield Etc, Etc, Etc Read Description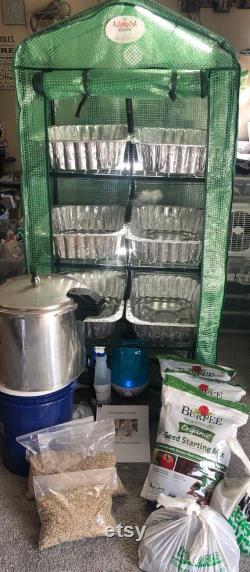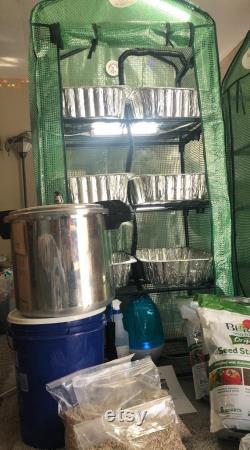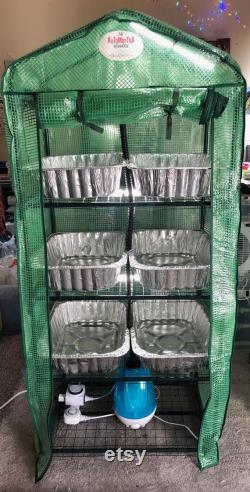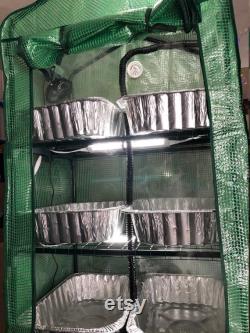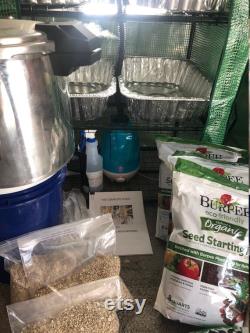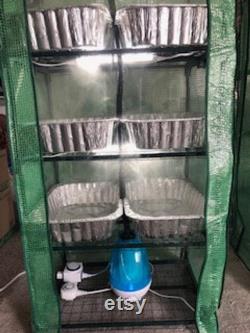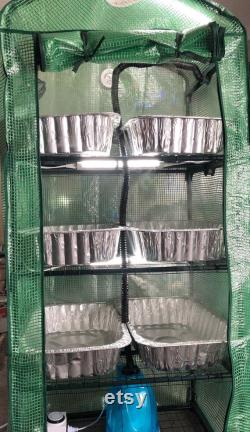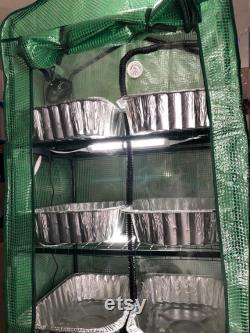 This is our biggest, baddest kit. It includes our fully automated martha greenhouse, all premeasured spawn, substrate, spawn bags, substrate prep bucket, pressure cooker, how to guide that lays out everything you need to know about mushroom cultivation, disinfectant, gloves, mask, etc.
We will throw in all required spores with this order for a limited time. You will literally receive everything needed for your first 4-6 pound (dry weight) harvest just let us know your strain of choice when ordering. This kit includes everything you need to fil your fully automated martha. All spawn, substrate, pressure cooker for preparation, disinfectant spray, how to guide to follow. This is the mack daddy of consumer products in this market.
If starting from spores, you will be picking 40-60 pounds of mushrooms. Which dries down to 4-6 pounds. Less than a 1000 dollar investment for everything you need to pull 4-6 pounds. Is a very good marginal investment once you get your first yield your entire investment will be paid back. Every consecutive month, if doing grain transfers you will pull the same yields, if not better once getting your processes tightened up, and if you get into agar.
You can expect 6-8 lb yields per month with this kit. This kit is geared more toward commercial growers, to get it all in one place, and start producing large yields quickly, and easily.
The initial investment is pretty decent. This kit is everything you need to produce some serious pounds every month once you get your first harvest, you will pay back your investment 5 fold.