Fully Automated Dual Monotub Max Yield Bin Fruiting Chamber, Mists, Fans, and Lights itself Daily Free Spawn and Substrate with Purchase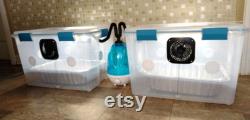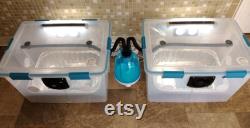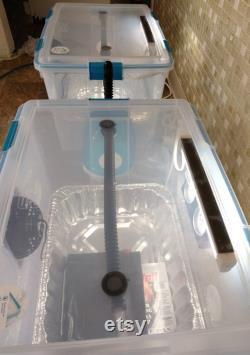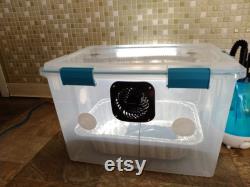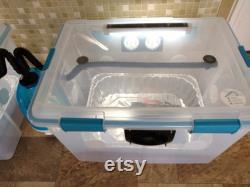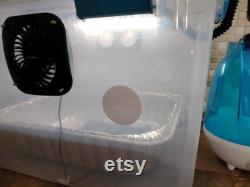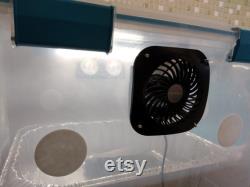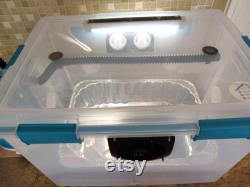 Just like our fully automated monotub, but double the fruiting chambers. Comes with free spawn and substrate for your first grow double the yields.
1-2 pound dry yield per month doing grain transfers, and using 3.5lbs of spawn and 5lbs of substrate high quality, compact, clean build. Mists, fans, and lights itself daily so you can sit back until harvest time step by step setup, and growing instructions to maximize your bulk grows and ensure your success also, it can be configured a few different ways depending on how you want it setup.