Fully Automated Martha Greenhouse 4-6 Lb Dry Yield Per Month Mists, and Fans Itself 3x a Day, 5500k Lights on Timers Set it and Forget it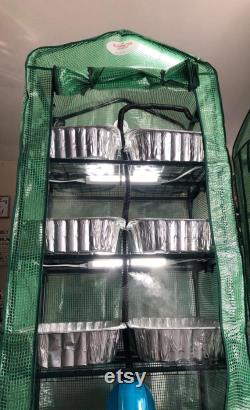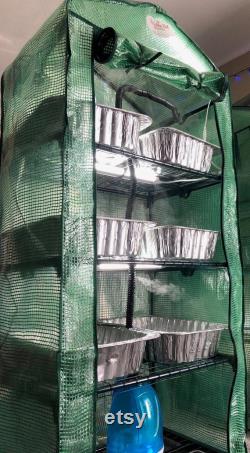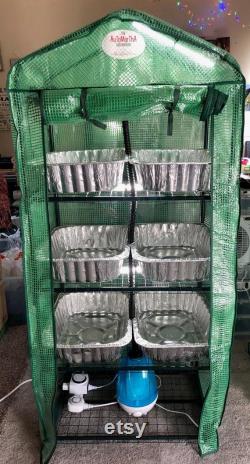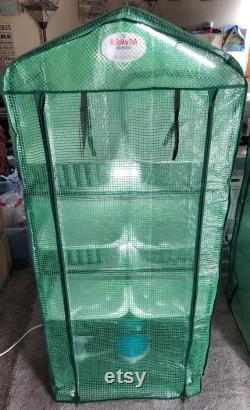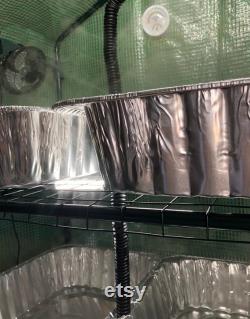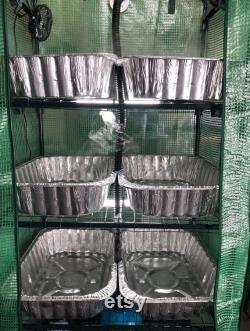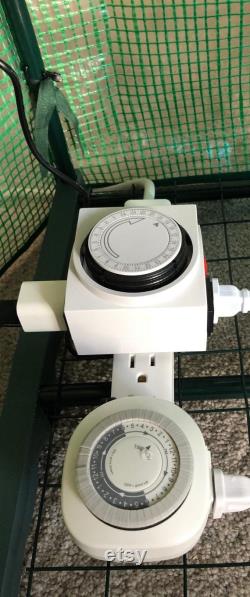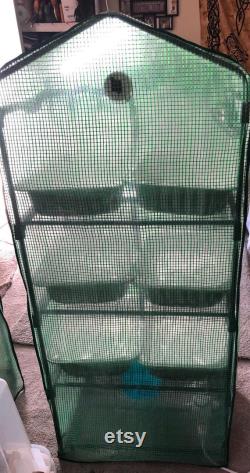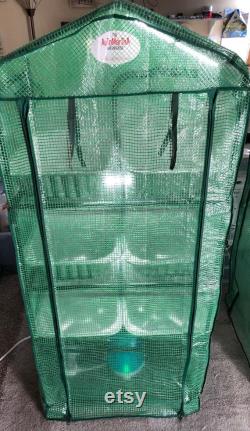 Our fully automated martha greenhouses are revolutionary in the mycology world as far as we are concerned our 4 tier greenhouses come with hygrometer/thermometer, 3, 5500k grow lights on timers, fan on timer for evaporation on substrate surface layers/full/even pinning, mister on timer that literally mists all 6 of your substrate trays. This will keep your relative humidity exactly where it needs to be, keep your substrate repeatedly/consistantly being fanned for optimal surface layer evaporation/pinning, and all of this inside a self contained, controlled, sterile environment to avoid contamination, and optimize/automate your growing. Literally all you have to do is prepare your substrate, fill your mister with microwaved/sterilized/cool water, load your trays. And come back at harvest time to pick your 4-6 pound (dry weight) yield every month clean, discreet, easy, and automated for optimal production.
Our marthas are great for the at home diy mushroom enthusiast, or for commercial use just the same. You can keep 1 or 2 hidden away neatly in your closet, or you can fill a room with these, and doing grain transfers you will yield 4-6 pounds of dry mushrooms per month with our system. The sky is the limit, and the repeated multiple pound yields monthly will pay back your investment ten fold on your very first grow.
We sell this system complete, and also our commercial martha kit with premeasured substrate, spawn, step by step how to grow guide in layman's terms, with pictures. We have thought of everything, and we are pleased to bring bulk mushroom growing to anybody that wants to learn. This is the cadillac of setups.