Garden Portable Wooden Cold Frame Greenhouse, Raised Planter Protection Box, for Indoor and Outdoor (31 L x 23 W x 20 H)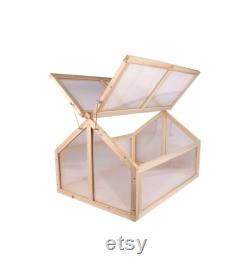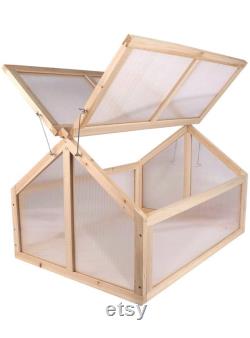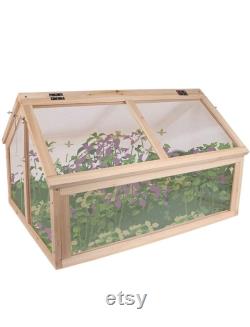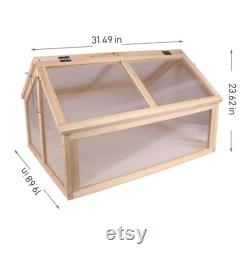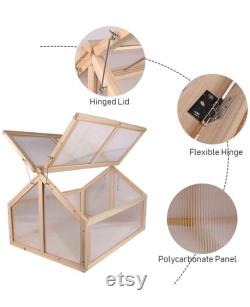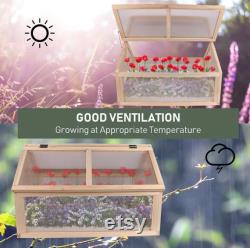 Size: dimensions :31 l x 23 w x 20 h. Strong construction: the planting frame is made of heavy-duty cedar to extend durability, and transparent 4mm double-walled plastic panels allow maximum light transmission while retaining heat for seed germination early or in late season to protect the plant.
Spacious space:this greenhouse is deep and wide enough to provide plenty of room for your plants, vegetables, herbs and flowers. Give your terraces, balconies, decks and gardens a touch of green. Openable top: the top of this greenhouse opens easily, so you can open it on sunny days to let your plant absorb sunlight and close it on rainy days to keep it away from rain. Easy to assemble:it comes with an installation instruction. You can do it in five minutes. Greenhouse is made of heavy wood, which is strong and durable.
The dimensions :31 l x 23 w x 20 h. The open door at the top enables the plants to absorb sunlight better in sunny days and avoid rain in rainy days. This product has a wide range of uses and can be placed on balconies, gardens, balconies, etc.
This item is made of wood.