Gourmet Mushroom Log Pre-Inoculated Oyster, Shiitake and Lion's Mane 30cm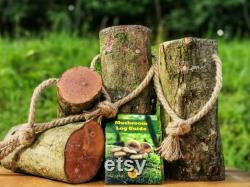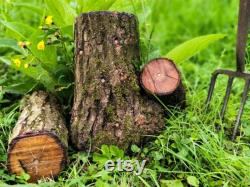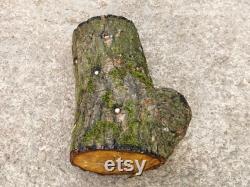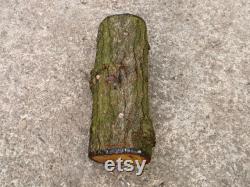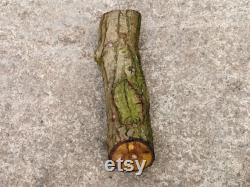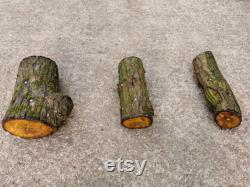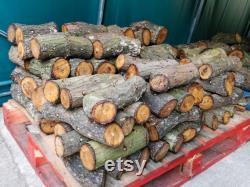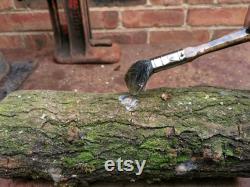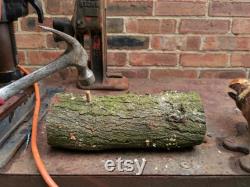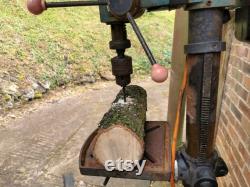 Do you want to grow your own mushrooms at home, using ancient and natural methods just 2 ingredients wood and mycelium. These logs are pre-inoculated with either shiitake, oyster or lions mane dowels.
Great as a gift or for yourself, they can be left alone with very little care and will grow mushrooms for years. Once all the nutrition the log is used up can be discarded outdoors and nature will do the rest. There is a how-to guide included with each log with some pictures. Growing mushrooms on logs dates back thousands of years, people noticed if they left fresh logs next to trees where shiitake mushrooms were growing then the fresh logs would also start to grow shiitake.
The logs come from the gloucestershire countryside and only from trees that would otherwise have been used for firewood. All the holes and the end of the logs are then sealed with wax to keep them from drying out, giving the wood a nice finish similar to varnish. All logs are 25-30cm long. In hot and dry weather they will need to be kept moist. These will be ready to fruit next spring. We use only high-quality genetics grown on dowels colonised by ourselves so we can monitor every step of the way. This item is made of oak, shiitake and lions mane.