Greenhouse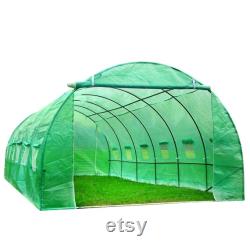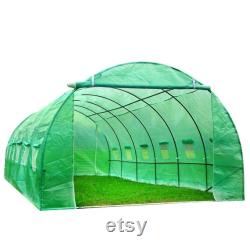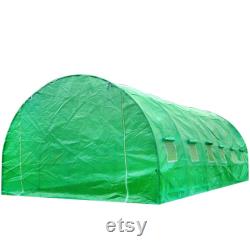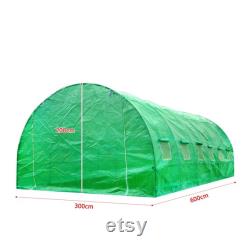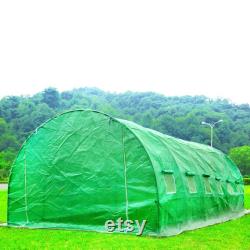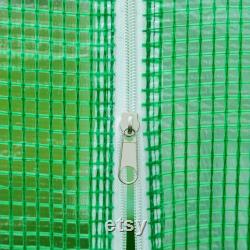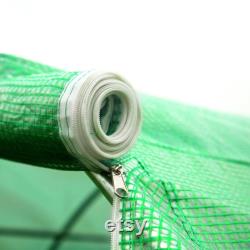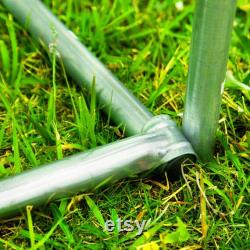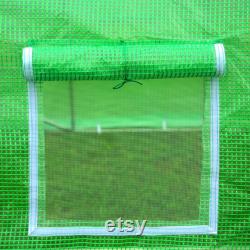 Description use greenhouse at low temperatures to protect seedlings and grow in. A relatively warm, humid environment. This requires that greenhouse have a. Certain light transmittance, allowing the sunlight to reach the tunnel. Greenhouse has been tested over and over again, choose 140g/m transparent pe.
Material with green checkers to provide the best artificial environment for. Product specification: structure & material 140g transparent pe.
Material with green checkers, uv protected. 2 x double zipped door with metal.
Zip heads (enter from both end). Super strong 25mm galvanized anti rust steel. Pole with 0.8mm thickness.
Full ground bar and support bar on both side (some items design). There is about 25cm redundant cover , for that soil or stone can press on it to. Prevent storm and ensure obturation.
6m3m2m notice: please note any damage. Due to the extreme weather ex. Heavy rain snow or wind are not included in our.
It occurs that the packages are delivered on different dates.