Greenhouse Favorite Corner DIY Plant Care Green Yard Patio Lawn Garden Hobby Planting Tree Aluminum Frame Adjustable Roof Open, Vented Cold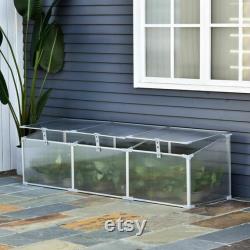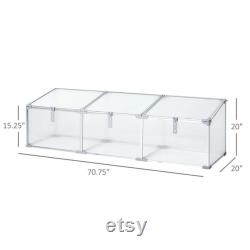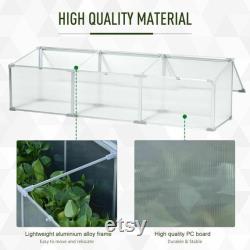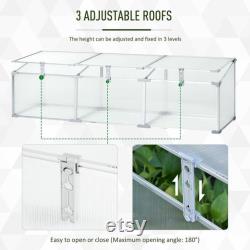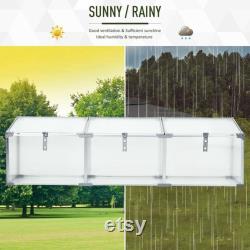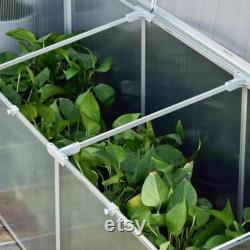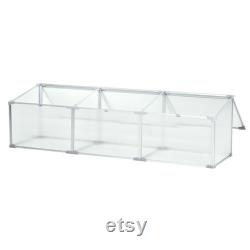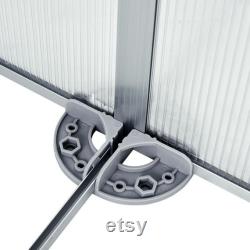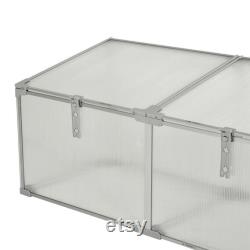 Go green with the finnshop th. 71 inch aluminum cold frame double greenhouse and grow what you want, when you want, throughout the year.
The transparent polycarbonate panels of the plant nursery allow for maximum light transmission while retaining heat for early seed sprouting or protecting plants late in the season. The adjustable roof openings of the hothouse provide proper ventilation when needed, while still allowing for easy access to your plants. They can be opened just a few inches to create a flat top surface or opened completely to allow full access to the inside. The lightweight aluminum frame hardware help prevent corrosion from affecting all of the components of your cold frame plant greenhouse, making it last for seasons to come.
Clear polycarbonate panels allow maximum light transmission while retaining heat. Roop openings are adjustable three ways with the largest opening up to 180 degrees. Adjustable roof openings provide proper ventilation and easy access to your plants. Aluminum frame prevents corrosion of its components. Keeps squirrels and other small animals from digging up your planted bulbs and shoots.
Overall size: 71" l x 21" w x 20.25 h. Eave height: 15.5 h. Net weight: 13.2 lbs. Pc board thickness: 0.2 t (4mm).
Maximum roof fixed height: 3.5 h. This item is made of aluminum alloy and pc.