Growbox DIY Nano Flo Grow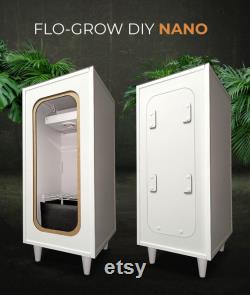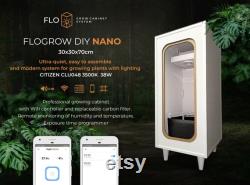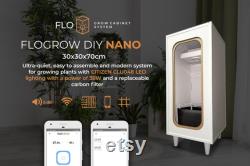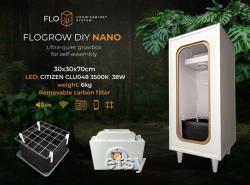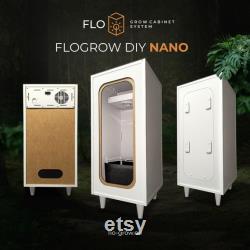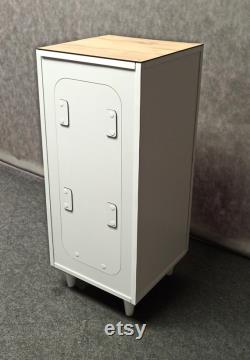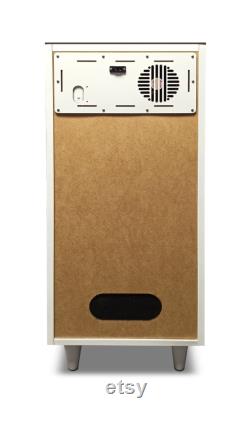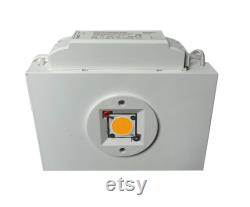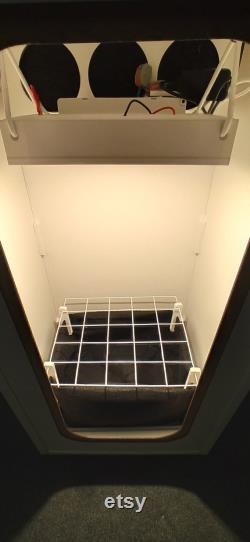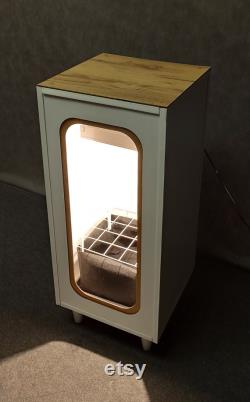 Flo grow diy nano growbox. Ultra-quiet, easy to assemble and modern system for growing plants with citizen clu048 3500k lighting diodes, 38w power.
Professional growing cabinet with a wi-fi controller and a replaceable carbon filter. Remote monitoring of humidity and temperature. Cabinet is designed for self-assembly, 7 elements (estimated time to assemble: 20 minutes). 31 x 31 x 71 cm (w x d x h).
30 x 30 cm (0.10 m2). 31 x 31 cm x 70 cm (w x d x h). Height from the pot to the lamp: 50 cm.
Mass of activated carbon in the filter. Cabinet made of laminated hdf boards. Pull-out door with 4 sliding hooks. 10l fabric pot + stand + scrog net (powder coated).
Module of integrated carbon filter and exhaust fan with the possibility of independent carbon replacement (1 kg of active carbon in the set). Ultra-quiet 2.4w exhaust fan (no fan power adjustment). Weight with packaging: 6 kg. White wooden legs, 8 cm high.