Handmade Gold House Shape Glass Geometric Terrarium Card Wishwell Reception Box for Wedding Ceromony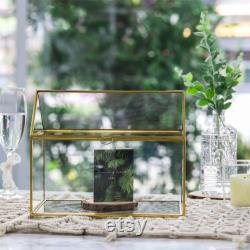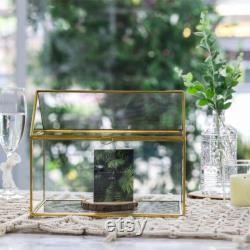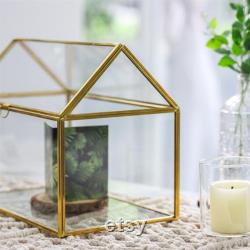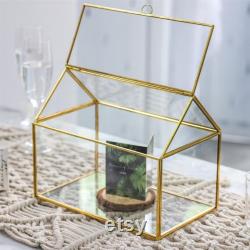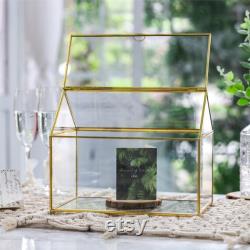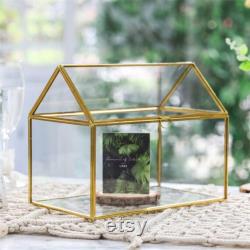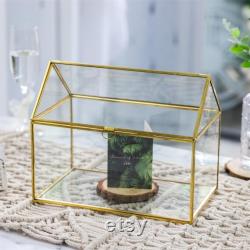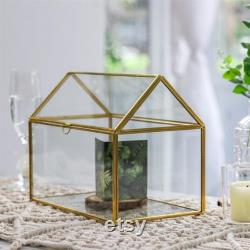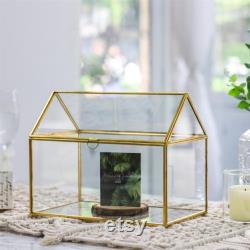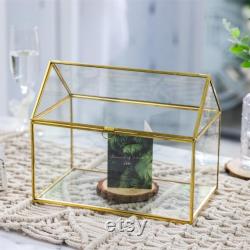 This is a large house shape beautiful geometric terrarium, with swing lid. It is great for centerpiece / envelope container on your table / reception.
It is also ideal for wedding card box. Many people love to create their dreamy world, or a fairy story within a terrarium.
It is also ideal for envelop reception wishwell keepsake photo box. Ideal for adding visual interest and wonderful as a housewarming or gift. It does not hold water.
Size: 10.2" length, 8.3" height, 6 width. Glass box only, accessories are not included. This item is made of brass and glass.