Heavy Duty Greenhouse wooden Staging and Potting Bench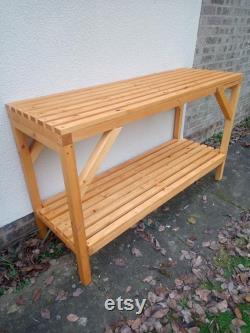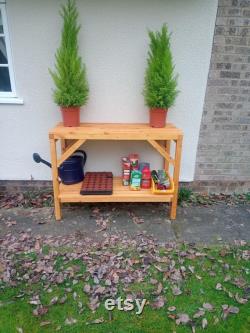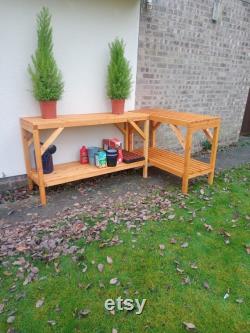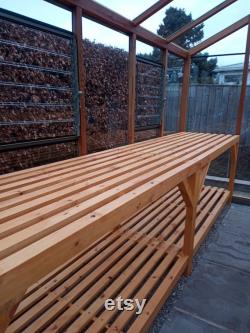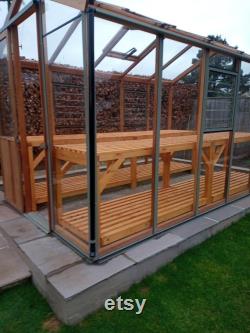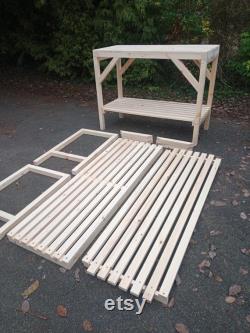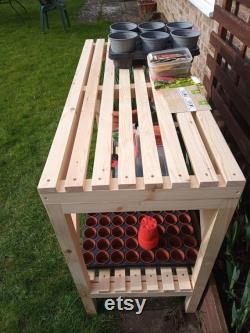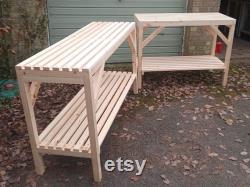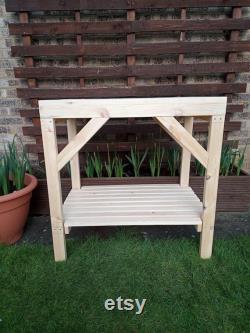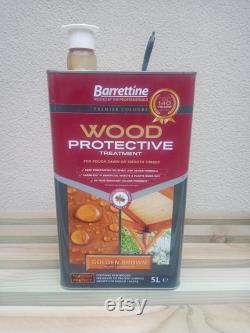 Heavy duty greenhouse or garden staging/potting bench. Thank you for taking the time to look at my handcrafted benches. They are carefully constructed in my small workshop in our beautiful suffolk village.
I use only high quality locally sourced timber and fixings , and of course they are fully preservative coated and will look great for many years. The benches are 90cm high and 50cm deep. Weighing in at around 25 kilos this is a hefty piece of kit designed to last for many years. The main frame and legs are constructed using heavy section 2" x 2" planed timber. This make the staging very strong and able to take heavy loads if required.
All the timbers are planed and smooth to the touch. They have had two full coats of barrettine golden brown preservative coating.
I really like this product, water just beads on the wood and most important, it's kind to insects. It's a bit expensive but i think it's worth it.
They come flat packed and easy to assemble with instructions and fixings supplied. I can build these benches to any size so please message me if you have a particular size that would fit just nicely.