Hydroponic 10-pod Gardening Kit, Garden, Hydroponic Garden, Tower Garden, Rockwool, Clay Pellets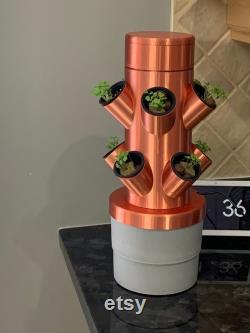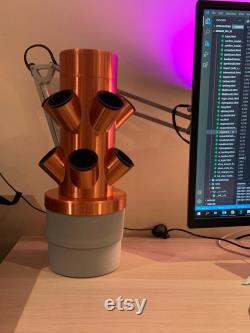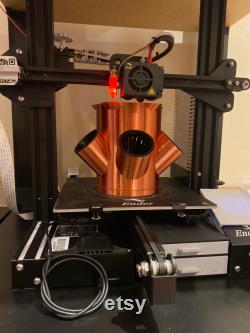 This is a 10-pod modular tower hydroponic gardening system. It uses 3d printing technology for its custom and unique colour and shape. The garden is modelled to fit a standard two-inch net-pot. Since this product is modular, if you find yourself using all 10 plant pods and needing more, you can order an upgrade kit, to get an additional 10 plant pods.
The kit comes with the following. 10 2 inch net cups. This tower garden is usb powered, however, you will need your own usb power supply. A standard iphone charger will suffice. Grow your own vegetables and herbs at home.