hydroponic plant growing accessory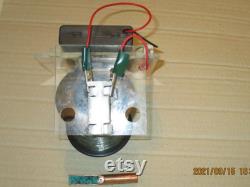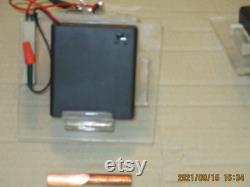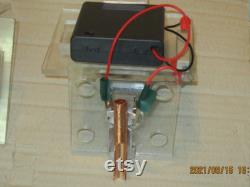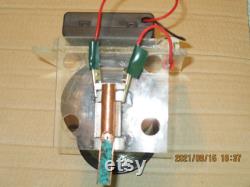 This apparatus will help prevent mold and rot associated with stagnant pond water (hydroponic systems). It encourages seed growth in cold or cool growing conditions. It does not need a flowing reservoir and can use artificial light or sunlight. The process is much like a single lightbulb in a medium size swimming pool.
When turned on it radiates out from the plant food spoon much as a pool light can illuminate a whole swimming pool at night. Requires batteries, preferably rechargeable, as it is repeatedly used at generally 1/2 hour at a time. Depending on leaf conditions, may want to use it every 2 or 3 days, indefinitely. Requires stakes to hold it firmly in growing medium. Rods can be used cut to desired length. Have found tomato stakes cut to size are easy to work with, though expensive.