Hydroponic Quad- Grow Tower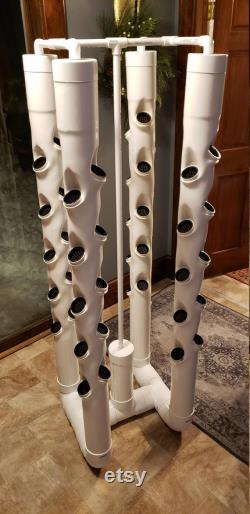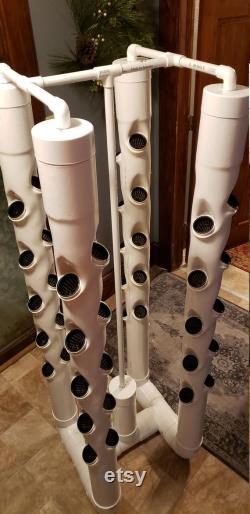 Hydropic grow towers are a great, compact and easy way to grow tons herbs, salads, flowers or other small plants. This 5' tall system pumps nutrient rich water from the resivoir using a vivosun 480gph submersible pump up to the top, where is then cascades down the pvc across your plants roots, and back into the resivoir.
This compact hydroponic system has 4 towers all tied to the same resivoir for easy ph and nutrient balancing. Each tower has 15 pods to grow a total of up to 60 plants in only 2.77 square feet.