Hydroponic tower system two way two cup modules.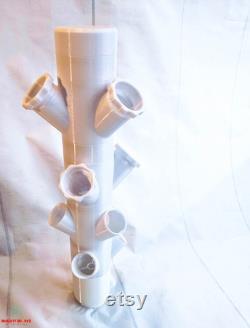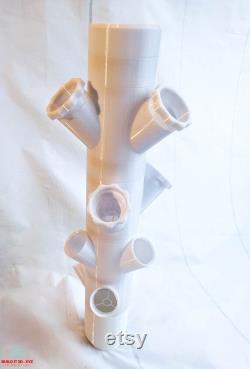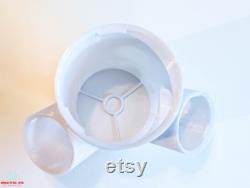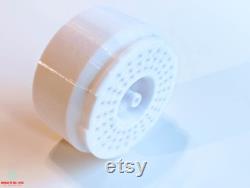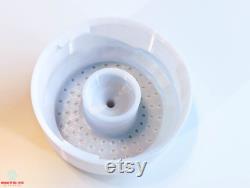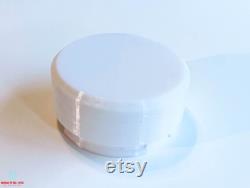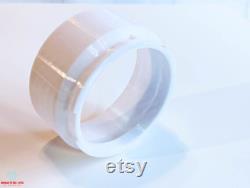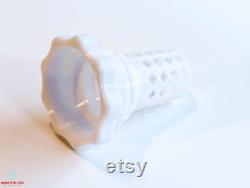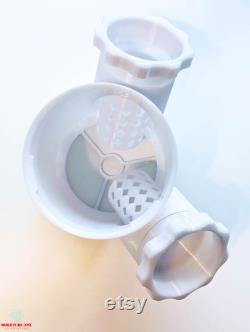 Hydroponic tower with 5 two cup floors. Allows to grow side by side 10 plants. Material used is petg, which is non-toxic and food grade. It allows to have the tower on direct sunlight or inside, without any defects caused by uv light. You can increase the tower height by purchasing additional modules and cups. All available in our store. Tower has 5 cups floors with two cups each.
Includes top sprinkler module and lid. Two spacers for convenience: 40mm and 120mm. Please consider purchasing tower holder if necessary. Two options of holders available in our store. 5 gallon bucket (like home depot or lowes).
All you will need left is 3/8 vinyl tubing and submersible pump. We will add these two to the offer soon. 5x 2 way swing module. 1x module adapter with tabs. This item is made of petg.