Hydroponics Garden System Grow Plants, Vegetables, Flowers, and Fruit with This Tower Kit for All Ages and Skill Levels Includes 54 Holes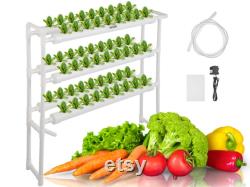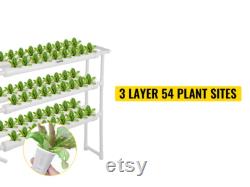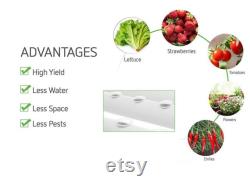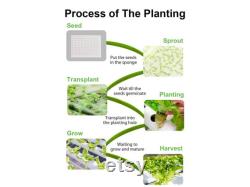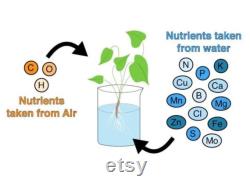 A hydroponic garden system is the perfect growing partner for all ages and skill levels. Even those with little to no experience growing fruits, vegetables, or flowers can thrive using this set-it-and-forget-it kit. No soil, dirt, or mess. Simply refill the water and nutrients once monthly to ensure proper growth.
Our system is extremely simple to assemble and use, and may be stored indoors or out. Because oxygenated water and nutrients are delivered directly to the roots, you can expect high-quality, pesticide-free, organic vegetables, herbs, melons, and berries in as little as 45 days. You will need to prepare one reservoir tank. A non-transparent, 10-15l tank with cover is best. Our system does not come with a water tank.
Perfect connection of holder and pipe. 54 holes (3 tiers 6 pipes): 89 x 36 x 107cm/35 x 14.2 x 42.1inches.