Hydroponics Hydroponic System Hydroponic planters hydroponics garden DIY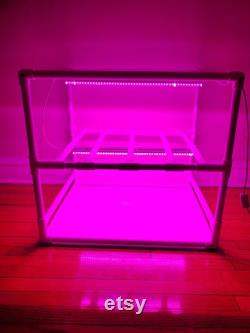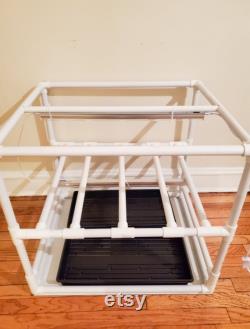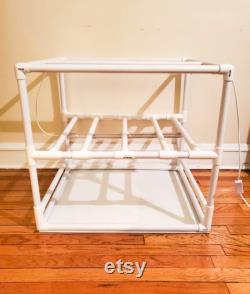 This hydroponic growing system lets you germinate & grow 4 10x20 micorgreens trays or 8 10x10 trays indoors. The hydroponic is made with durable pvc plastic & brown board the led lights are attached for growing indoors but, the system is light & can be easily placed outdoors so your seeds can grow with sunlight. Hydroponic trays are not included. Warning: do not leave this system outside in the rain or snow. Measurements: 28in long 24in tall 24in wide.
Byingo ts led grow lights. This item is made of pvc.