Indoor cactus-Golden Barrel Cactus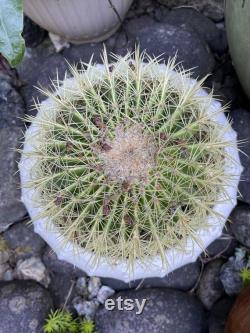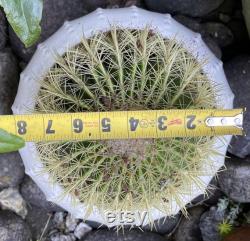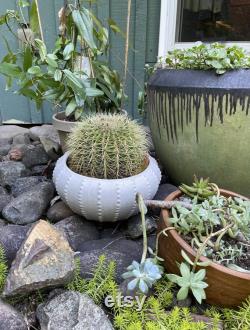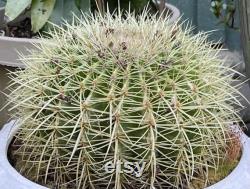 The golden barrel cactus is the most popular barrel-type cactus planted in landscapes and gardens. It grows with 20-40 pronounced vertical ribs, spherical shape and colorful blond to golden colored spines. It often reaches 18-30 in. This beautiful golden barrel is about ten years old. And requires minimal maintenance and a lot of sunlight.
The ceramic glazed pot has a ten inch opening and very sturdy.