Indoor Outdoor Hydroponics System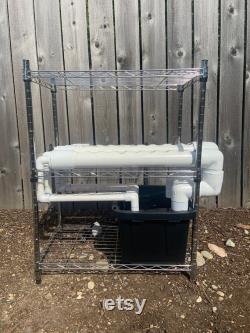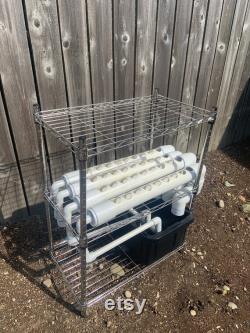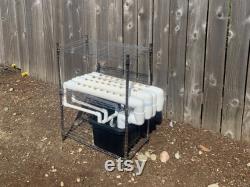 A hydroponics system for the individual with little to no outdoor space. Perfect for growing in basements, living rooms, and patios.
Hang a grow light from the top shelf, or remove the top shelf and place outside. Top shelf can rise and lower to suit growth of plants. The system is approximately 1 ft wide, 2 ft length, and 2 ft height. The system has 30 growing holes. Nutrients solutions add directly into the water tub.
Water tub holds 5 gallons. Hydroponics growing can be superior to growth in soil due to the growers ability to directly alter the ph of the water, and infuse nutrients to the roots. Agricultural growers are switching to hydroponic growing at a quick rate because it saves water and is generally better for the environment. For more information on the benefits of hydroponic growing, see this link from the national forest service: nps.