Keder Cold Frame, Keder Coldframe, Keder Greenhouse, Polytunnel, Glasshouse, Green house, Poly tunnel, Glass house, Cold Frame, Coldframe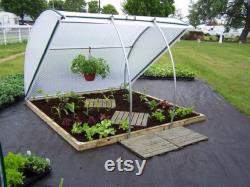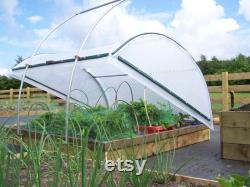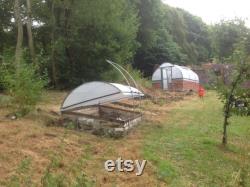 There are many benefits of using a keder greenhouse, including; fully diffused light, no shadowing, stable warmth, effective heat management and efficient ventilation. All of these ensure that plants and crops have the best environment available to grow and flourish.
This is our smallest products, a 2m x 2m keder cold frame. Positioned on the ground, it is a flexible and versatile unit that is a great additional a a garden, allotment, or where space is a premium, we have event seen the installed in roof tops.
As you can see from one of the images, they can also be mounted on a raised block wall and directly next to each other to create a row of cold frames for specific planting and growing. With the best rating in its class for r value (thermal resistance), u value (thermal conductance) and k value (thermal conductivity), the keder cladding system also performs far better than other materials. It has excellent properties for light transmission and uv properties, with a 10 year guarantee against uv degradation. Designed and manufactured in rural worcestershire, our family owned business has been manufacturing and installing greenhouses for nearly 30 years throughout the uk & europe.
The keder system is not only far safer than glasshouses but also much strong and significantly more durable than polytunnels. Using the unique keder bubble plastic and rail system, our keder greenhouses are highly cost effective and are an effective alternative to traditional glasshouses and polytunnels. The custom keder design of our greenhouses and cold frames have evolved over many years, we are always striving to improve. Each keder greenhouse is designed for flexibility of use, strength and durability. Able to withstand the harshest of weather, from city centre gardens and allotments to remote islands and exposed mountain tops.
We have keder greenhouses in all of these locations and have done for over 25 years. Growing plants and crops in a keder greenhouse or cold frame provides the grower with the best environment. We also manufacture a range of 2m and 3m wide keder greenhouses for the gardeners. In addition to 4m and 6m wide keder greenhouses for smallholders, let us know if you are interested.
We will be adding more and more products to our shop, watch this space.