Kit for 12x24 laminar flow hood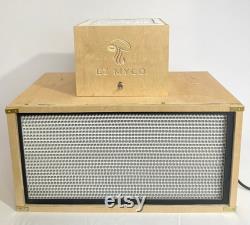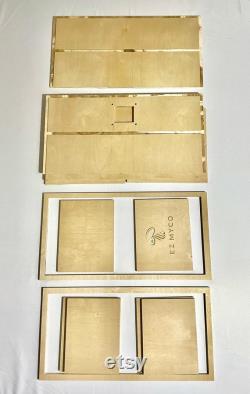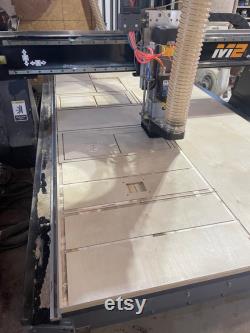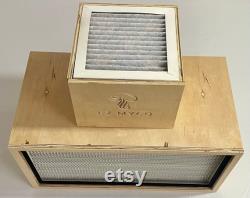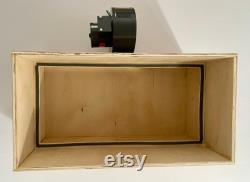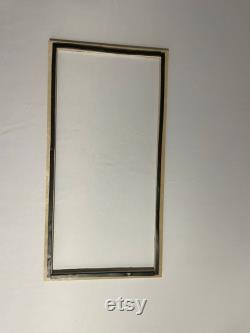 12x24 kit wooden pieces only for laminar flow hood for mushroom lab work. Kit is designed for 12x24x5.8 h14 filter (not included but available in my store and from other providers) and allows for easy filter replacement. This kit provides all of the wooden pieces needed to build your own laminar flow hood. This does not include the blower or the h14 micron filter.
You can assemble the flow hood with wood glue. Grooves are pre cut to help perfect alignment where posible. You can reinforce glue with a nail gun if you have one.
Make sure glue is applied evenly and on the entirety of contact faces. You will also need some 1/4 inch weather stripping for the inside flange (included). L shaped brackets and small screws will be provided for the frame in the front of the unit.
You will need a drill with a small phillips head bit to install. There are other ways to do this if you do not have access to a drill. This kit is designed for people building their own flow hood. This can be a tricky process and requires the right tools, material, blower, filters, hardware and of course right the design plans.
I can tell you from experience it might take you several attempts before getting it right. This kit is fairly straight forward to assemble but it does take a good 20 mins and doesn't hurt to have an extra set of hands. Thank you for your interest. The blower that works well with this hood is the dayton 6dky9. All wood components needed for assembly.
Pre-filter (this is the small filter that sits on top of the blower not the 12x24 h14 micron filter). L shaped brackets and 3/8 screws for front of unit. Weather stripping foam for inside flange. Ezmyco 12x24x5.8 h14 micron filter.