LARGE Laminar flow hood cabinet, LAMB FLOW, clean hepa air for cloning plants growing cultures mycology mushrooms fungi cell phone screens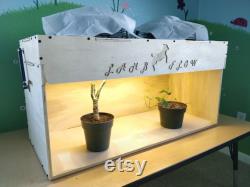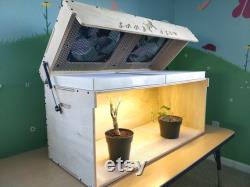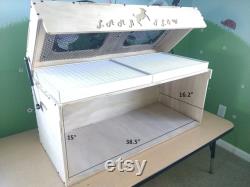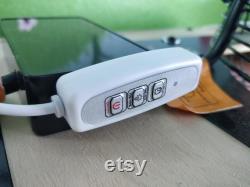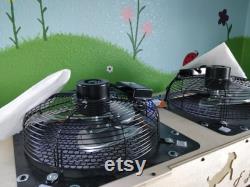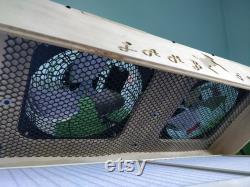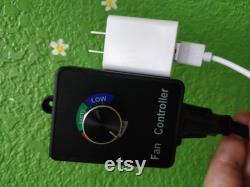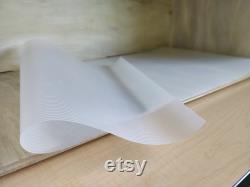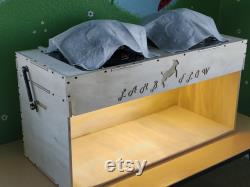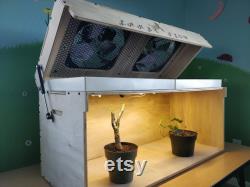 Moisture resistant and strong 1/2 plywood (sande), unfinished. Inside dimensions 38.5" l x 16.2 w x 15" h.
Outside dimensions 39.5" l x 16.7" w x 26 h (w/ fans mounted). (2 pack) led light bars with always on/2/4/8hr timer and 4 dimmable settings, full spectrum light for indoor plants, hydroponics, mushrooms. (2 pack) ipower 12 fan, powerful 1300rpm, 1600 cfm, 120v 40w, wind speed: 8.5 m/s. (2 pack) gas struts to keeping lid open for cleaning/filter replacement and soft close.
(2 pack) hepa 0.3 micron filters for super clean air. (4 pieces) primary intake filters, electrostatic polyester filter grab particles out of the air and prolongs the life of your hepa filters substantially.
(1 piece) fan speed controller, 120v, high-medium-low speeds. (1 piece) 9ft power cord. (1 roll) fan guard screen. (1 roll) cabinet liner, 100% food grade eva, waterproof, oilproof, easy clean. Also included is all necessary hardware screws, washers, terminal block, electrical box, hinges, velcro tabs, and rubber feet.
Unassembled option: lambflow comes fully disassembled with all components included. Holes are predrilled and is very easy to locate and assemble.
Dampers and fan mounting holes are predrilled and easily mounted (just line up component to holes and screw in).