LED Automated Light System for Home Microgreen Growers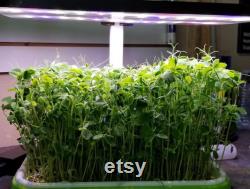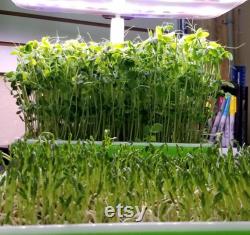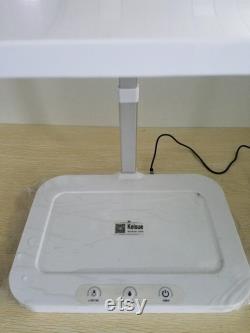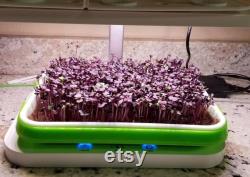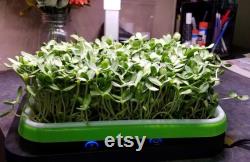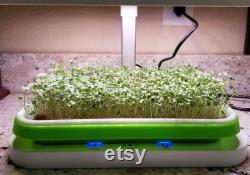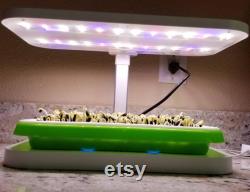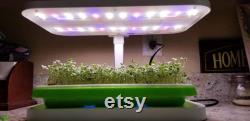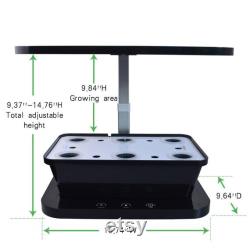 Led lighting system perfectly tuned to grow microgreens, cuttings, houseplants, succulents, orchids or even vegetables indoors. Quality led grow light solution for countertop or tabletop growing. Provide your favorite houseplants or microgreens with a tuned spectrum of led grow lights.
Microgreens thrive with this system. Our 2 part microgreen tray system is the perfect size to place on the base providing adequate lighting for your greens. Additional trays can be placed around the unit to receive overflow lighting, with the ability to easily rotate multiple crops. Perfect for your indoor houseplant collections including succulents, bonsai, tropicals and more.
Grow inside in your own controlled environment. Base footprint 15.75 inches x 9.25 inches.
Plants can also be placed around the lighting unit to benefit from overflow lighting. Comes in colors too black, white, pink, blue.
Growing multiple crops grab a few. This is actually a full hydroponic system that includes the light base, reservoir, pump, net cups, seed starting sponges and tweezers, etc but we use it all the time with just the base lighting unit for microgreens and succulent arrangements.
But you can easily grow leafy greens and herbs with the hydroponic system if you like.