LED Grow Light Compact Table Top and Self Watering Garden System Hydroponic Plant gardening light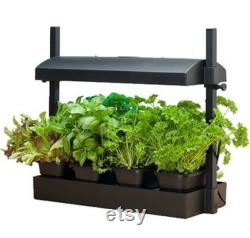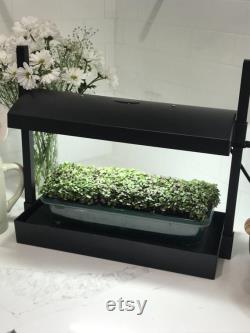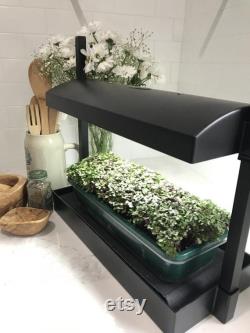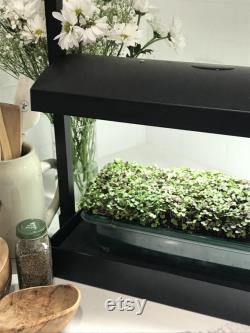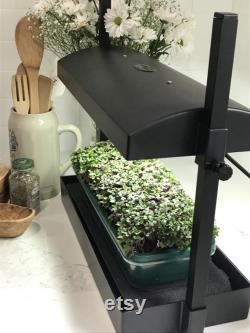 Sometimes we need a little extra light for indoor growing - this table top grow light is perfect for growing microgreens, wheatgrass, seedlings, herbs, lettuces or just about any plant could benefit from a little extra sunshine. And to help with your busy lifestyle - self watering. Compact system measuring: 19"l x 17"h x 8d. 12 led 6400k full spectrum grow light with reflector to maximize all the light. Fully adjustable canopy to keep the light as close to your plants as needed. Wicking table and capillary mat. Your plants are watered via the matting which wicks water from the below reservoir for up to 14 days. Comes with 4 reusable trays or compatible with any of our table top greenhouses or microgreen trays.
Attractive and compact design showcases your plants. Easy to use - set up in less than 30 minutes.
This item is made of eco friendly and sustainable, self watering.