Magic Mushroom Grow Kit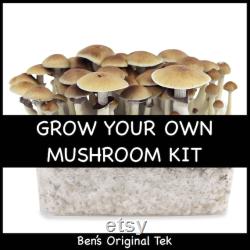 Magic mushroom grow kit and guide for cultivating cubensis fungus. This kit includes all the materials you need to successfully grow magic mushrooms from home.
Our easy-to-follow instruction manual will guide you through every step of the process from inoculation to fruiting to harvest and storage. This kit was designed to take advantage of the award winning "ben's original tek" method -- the easiest way to grow shrooms without being an expert.