Marine Plywood Cold Frame Greenhouse Outdoor Planting Shelter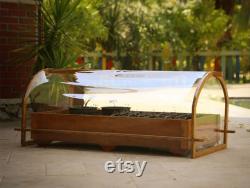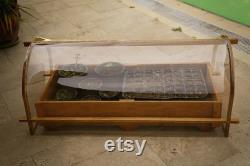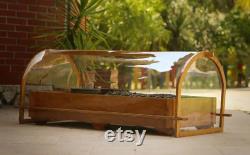 Part of the product is manufactured with marin plywood and is fully resistant to weather conditions in outdoor use. Some of them are manufactured using imported pine wood with impregnation. Marin plywood is mostly used in areas exposed to harsh weather conditions such as boat building. It has an ideal use for growing flowers, seeds and seedlings. Thanks to the upright use of the woods used, you will not have any loss from the sun.
Thicker, more durable and 100% transparent durable pvc is used than greenhouse nylons. It gets 100% efficiency from the sun. The transparent pvc used in the product is not greenhouse nylon.
The plants inside are included. Suitable for use in all outdoor conditions. This item is made of marin plywood.