Mars Hydro Complete Grow Tent Kit TS 1000 LED Grow Light Dimmable Full Specturm 27 x27 x63 Grow Tent with 4 Inline Fan Filter Indoor Plant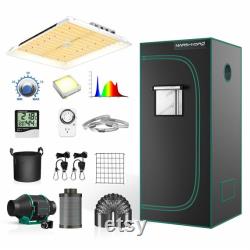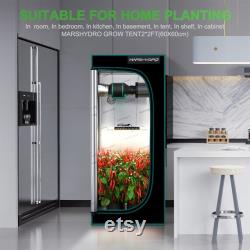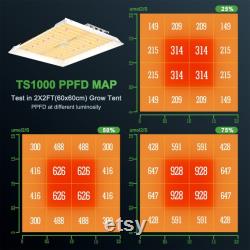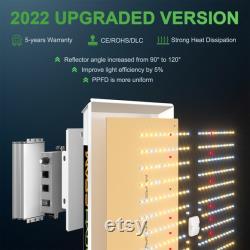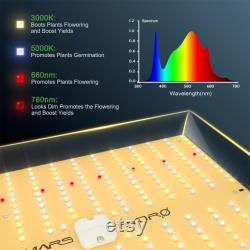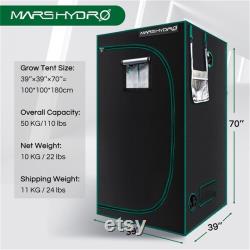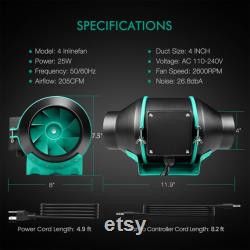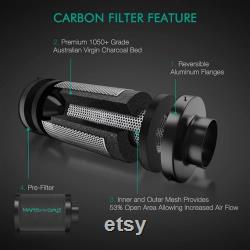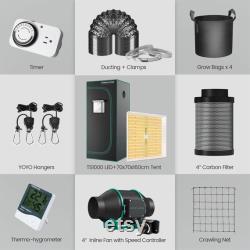 Model:mars hydro ts 1000 complete grow tent kits. Ts1000 is the best novice led grow light, serving adequate light to 2-4 plants. Its reasonable price, marked yield improvement, and variable output control make it friendly to new growers.
Veg coverage - 2.5x2.5 ft. Flower coverage - 2x2 ft.
The overwhelming choice for most growers applying in grow tent, small room, cabinet & closet, and plant shelves. Low energy-consuming led grow light consuming 150w and also mounted with 354 chips, ts1000 has the ability to replace a 250w hps light while reducing 40% power intake.
High efficiency led grow light with overall light output ppf 343umol/s as well as amazing ppe 2.3 umol/j, it's 50% even more photon efficient and can assure a 30% more return than the old hps/mh lights. Patent highly-reflective hood shape the reflector design on ts1000 is patented, which can effectively gather the light dispersed in all directions to enhance its light intensity as well as assist plants in absorbing more light. Full spectrum plants favorite spectra by the unique mix of spectra that makes most light in the 400-700nm waveband, incredibly conducive to plant photosynthesis.
Adequate ir(730-740nm) is additionally consisted of in the range to generate larger buds. Dimming and daisy chain feature available upon an independent dimming button on the external driver, backing 0-100% settings adaptation and up to 30 leds daisy-chained in a group, it supplies different light levels for various plant stages meanwhile saving energy. Model: mars hydro ts 1000 led grow light. Spectrum: 660-665nm, 730-740nm, 3000-3200k, 6000-6500k.
Core coverage: 2.5ft 2.5ft 0.8m 0.8m. Max coverage: 3ft 3ft 0.9m 0.9m.
Product size: 382336.6354.5mm. Product weight: 1.76 kg. Tent size: 27" x 27" x 632' x 2' x 5'70 x 70 x 160cm. Overall capacity:50 kg / 110 lbs.
Vent size(quantity/diameter): 2 x 3", 2 x 6", 1 x 8. Micro-mesh window(quantity l/w): 37"12". Package included: 1light+1tent+1carbon filter+1fan+4grow - bag+1timer+1thermo-hygrometer+1 hanger. 1 x mars hydro ts1000 led grow light(us 110v plug).
1 x 4''carbon filter. 1 x 4''inline fan. Discreet package guaranteed, protect your privacy. Certificate of plug:100% safe to use(ul, bs, dve, saa, pse, approvel).
This item is made of led diodes and 1680d.