Mars Hydro TS 600W Plant Light Full Spectrum 2x2ft Coverage LED Grow Lights Sunlike for Indoor Plants Growing Seeding Veg Flower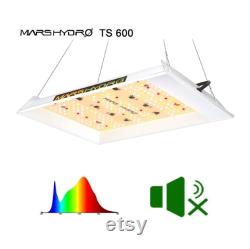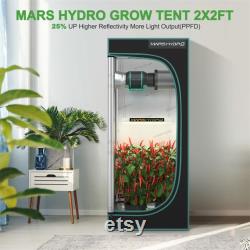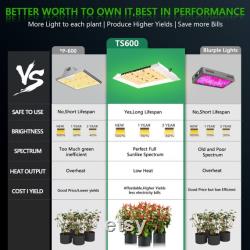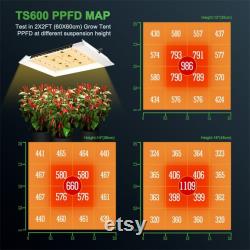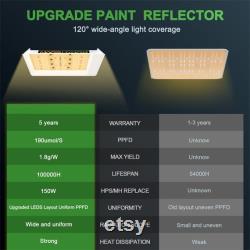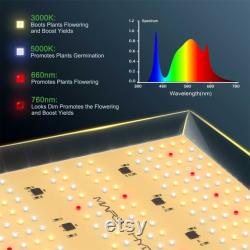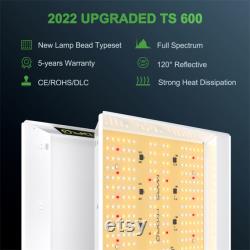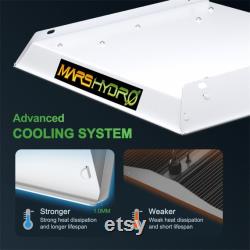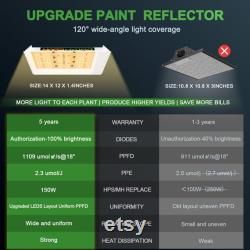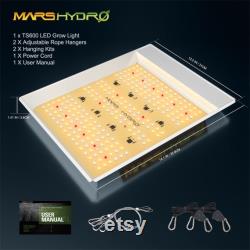 Model:mars hydro ts 600 led grow light(undimmable). Ts600 is an introductory led grow light with a low upfront cost and good results, for novices who are interested in growing indoor. Ts600 can bring obvious improvements to 1-2 plants. Veg coverage - 2x2 ft. Flower coverage - 1.5x1.5 ft. The overwhelming choice for most growers applying in grow tent, small room, cabinet & closet, and plant shelves. Reduced energy usage led grow light consuming 100w as well as being installed with 225 pcs chips, ts600 is able to replace a 150w hps light while saving 30% electric power. High efficiency led grow light with overall light output ppf 190umol/s and good ppe 2.0 umol/j, it's 50% more photon effective so can promise a 30% more return compared to the old hps/mh lights. Patent reflective hood design the reflector on ts600 has actually been patented, which can effectively gather the light dispersed in all directions to improve its light intensity and aid plants acquire more light absorption. Full spectrum plant-preferred spectra by the special combination of ranges that emits most light in the 400-700nm waveband, extremely conducive to plant photosynthesis.
Appropriate ir(730-740nm) is additionally included in the range to help form larger buds. Model: mars hydro ts 600 led grow light(undimmable).
Number of leds: 120v-225pcs, 240v-240pcs. Spectrum: 660-665nm, 730-740nm, 3000-3200k, 6000-6500k. Amp draw: 1.38a/120v; 0.80/240v. Max coverage: 2.5ft 2.5ft 0.8m 0.8m.
Core coverage: 2ft 2ft 0.6m 0.6m. Product weight: 0.9 kg. Dimming box:not for ts600. Recommend tent: 70x70x160cm(2'x2') tent.
Recommend ventilation kits: 4'' inline fan carbon filter combo. 1 x mars hydro ts 600 led grow light. 1 x yoyo rope ratchet. 1 x free power cord with plug(us, eu, uk, au, canada japan plug). Discreet package guaranteed, protect your privacy. Certificate of plug:100% safe to use(ul, bs, dve, saa, pse, approvel). This item is made of led diodes.