Mars Hydro VG80 LED Grow Lights For Indoor Plants Veg Seeding Cloning Hydroponic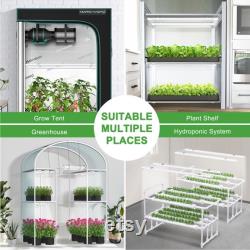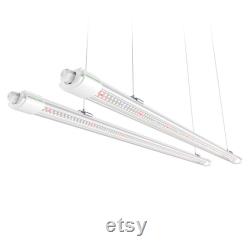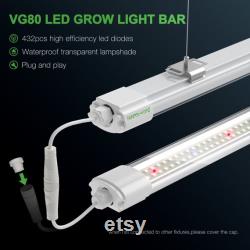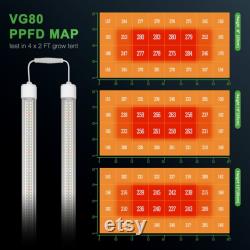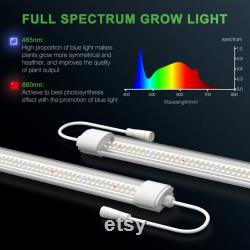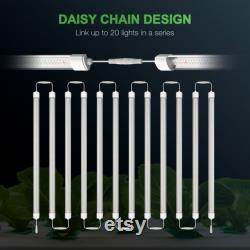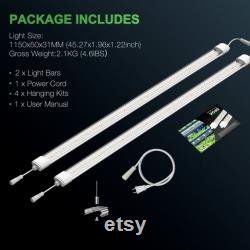 Model:mars hydro vg80 veg and seeding led grow lights. The vg80 led grow light is a rack lighting solution dedicated to the nursery or vegetative applications such as cannabis cloning, vegetable propagation, and intercanopy light supplementation.
Designed with full spectrum optimized for more blue light and an appropriate proportion of far red light, with osram chips and ip65 waterproof-rated light bars, the vg80 consistently provides high-quality and veg-oriented light for cannabis clones and leafy greens with mild dli requirements in high-humidity environments to promote a healthy and rapid vegetative growth. Basic information of vg80 led grow lights: the vg80 grow light consists of 2 separate light bars with 216 pcs efficient diodes on each one(in total 432 pcs of leds), covering a 4x2 ft grow space with a wattage consumption of 80w. It's also a commercially viable grow light that can work on ac 100-277v and serve for 50,000 hours. Optimized for cloning and vegetative growth: the vg80 led grow lights are full spectrum led grow lights designed with enhanced blue and dark red in the spectra, perfectly meeting the needs for cloning, seedling, and vegetative growth to be a veritable seedling grow light, cloning grow light, and veg grow light, as well as gardening plant light. Ultimate versatility for all growing lighting: allowing for daisy-chaining of up to 20 leds in series and plug-and-play assembly, the vg80 led grow lights can be used as targeted indoor grow lighting solutions to be conveniently compatible with particular indoor grow systems, such as bottom lighting, side lighting, inter-canopy lighting, and top lighting. Ip65-rated water resistance: the vg80's light panel is installed with a special transparent waterproof lampshade to prevent the diode and circuit from moisture, ensuring that it can work properly in highly humid environments without shortening its lifespan. The interface of the vg80 is also made with a special waterproof treatment to make sure the whole grow light is water-resistant. T8/t12 replacement, partner for plant racks and stands: the vg80 is an optimal led alternative for t8/t12 fluorescent grow lights to provide effective, potent, and cooling lighting performance on plant racks, plant shelves, and plant stands. Certificate:etl, ce, ukca, rohs, dlc, ip65. Discreet package guaranteed, protect your privacy. Certificate of plug:100% safe to use(etl, ce, ukca, rohs, dlc, approvel). This item is made of led grow light.