Meta Botany Automated Mist System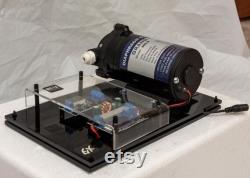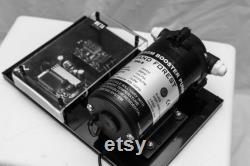 The meta botany automated mist system is a plug and play misting system that allows the user to run between 8 and 20 mist nozzles. Each system comes complete with a timer allowing cycles for the mister to run throughout the day. Each system can be manually adjusted via the onboard volt meter to allow for very precise power settings if necessary.
The timer units are infinitely programmable and can be adjusted to suit even the most demanding terrarium inhabitants. Each system includes a power supply and pushfit fittings to incorporate into standard 1/4 pressurised misting manifolds.
Number of nozzles is indicative and will be subject to configuration and reservoir orientation. Note: do not run the mist system for longer than 5 minutes at a time.