Microclone Plant Tissue Culture Kit-Clones Store Genetics Remove Disease Shipping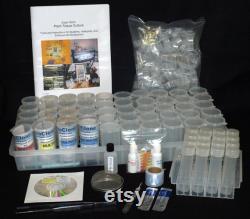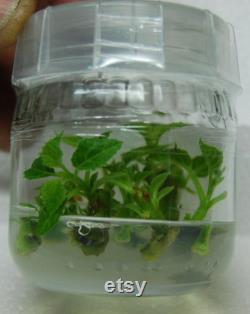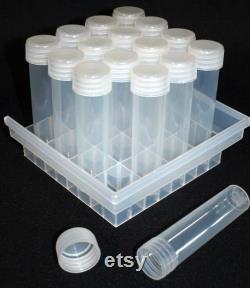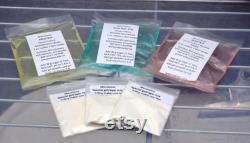 The microclone plant tissue culture kit makes the speedy propagation of vigorous new plantlets easy for the hobby gardener. In a clean kitchen with a few household items, anyone can now do plant tissue culture propagation. The magic of plant tissue culture is that plant parts and growing tips are grown in a solution of sugar, nutrients, and hormones in culture tubes and jars. Jars multiply and grow under a few watts of light.
The sugar provides the energy for growth and hormones blow out shoots and roots. In only a few weeks, a few plantlets in a baby food jar or exclusive plastic vial can multiply into 4 to 12 new plants.
A small tray with 50 vials can produce 200 plants every 3 weeks. Aggressive multiplication is one of the greatest advantages of plant tissue culture.
Tissue culture replaces the mother plants with a regular supply of fresh plantlets. Tissue culture is the method commercial growers use to create acres of new clones from only a small lab. The super starts plant tissue kit allows you to create a "bank of clones" from which you can withdraw any amount from a dozen to thousands. In addition to the popular advantages of space and light-saving and aggressive multiplication, the new plants can be steered toward shoot or root growth using hormones. The new plantlets root and grow quickly when taken from the jars and planted in soil or plugs. A tissue-cultured plant produces squat branching plants.
They will produce plants much better than conventional propagation when provided a superior environment. The trick that makes tissue culture work is the preservative.
Now growers at home do not have to have expensive lab equipment. You can tissue culture your plants inside a plastic storage container.
The jars are sterilized in a pressure cooker which you provide and plants are cleaned with alcohol and bleach. The kit has been so effective that users have traveled around the us and to other countries with my kit and set up brand new in only a few hours. The microclone kit has been used by growers for. Orchids, bromeliads and foliage plants. Evergreen, fruit, and deciduous trees.
Cannabis and hops (where legally allowed). Kit contains tools, materials, and instructions to culture 4 cycles of growing including one cycle of tissue culture rooting.
Items in the kit include. 50 plastic culture vials and heat tolerant plastic tray. 30 clear heat tolerant plastic lids. 16 tissue culture tubes in rack. Two tdz multiplication media-make 1 liter each.
One ba multiplication media-makes one liter. One iba/naa rooting media-makes one liter. Stainless steel scalpel, blade and 8 forceps.
Stainless steel jar screen and neck ring. Ph testing and correction kit.
50-page instruction manual with color photos and illustrations. Dvd video-see our videos on you-tube under microclone tissue culture. The microclone tissue culture kit retails for $253.00 in stores.
Image result for microclone kit.