Mini Greenhouse Kit, French Gray, 3-Tier, Solid Wood Greenhouses for Outdoors, Indoor Garden.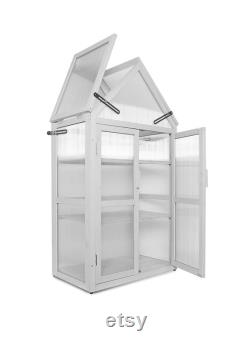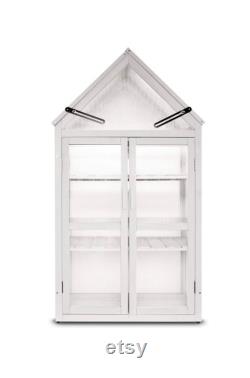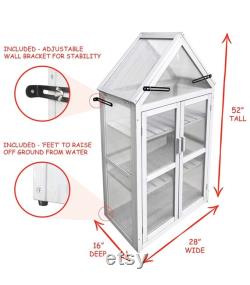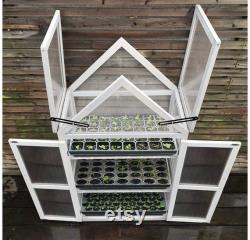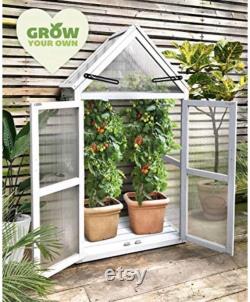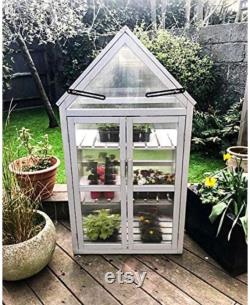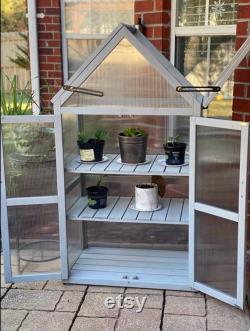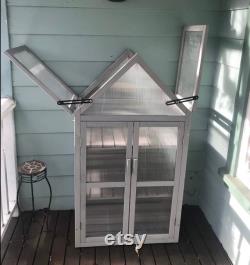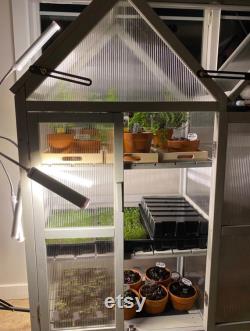 A stylish addition for your home - our french gray mini-greenhouse is designed to enhance your home and garden, and is sure to bring you flattery for your taste in unique and practical furniture. With its adjustable shelves and unique ventilation system, you can use it to germinate seeds or grow seedlings of any kind. Lightweight, strong, durable - our mini-greenhouse is made from an impervious and durable cedar, a species known for its durability and strength, yet sufficiently lightweight to make it easily portable.
Grow your own - taking care of our planet is more important than ever. Join the growing community of people growing herbs, fruit and vegetables at home. A fun way to teach young kids to appreciate, enjoy and preserve nature in their own home.
Treat yourself or someone special - this makes a perfect gift for any member of the family. It's designed to be easily assembled, uv-protected and to withstand the weather, while enhancing the look of your garden or patio. Our promise - we have designed our mini greenhouse to be functional, attractive, and durable.