Mini Greenhouse w auto-vent option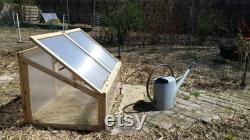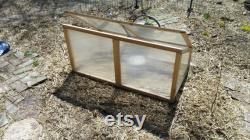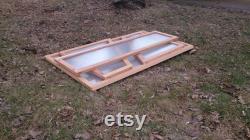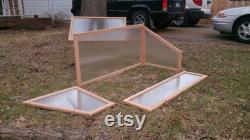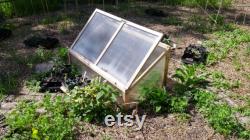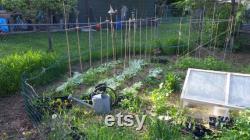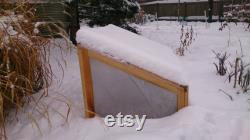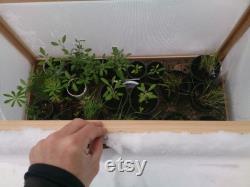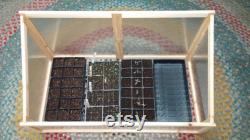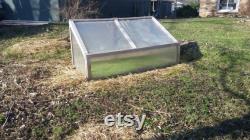 No electricity needed the autovent is temperature sensitive - opening only when temps are with-in range & closing when they're not see autovent video below for more info. 6mil twin wall poly-carbonate is inlaid and caulked for true cold weather protection.
Keeping the air trapped inside the twin-wall poly & separate from the outside air provides the barrier needed for cold weather protection & is the most important piece to maintaining temperatures inside the cold-frame. It's not worth doing - if it isn't done right. No tools needed for assembling my frames - in-fact this may-be the most fun you ever have, assembling a product. Note: window & back are no-longer divided in the center as shown in some photos.
No shadows in the garden. At 4' wide, 2' tall and 2 deep you will have plenty of space to get started, with the removable window you have quick easy access to your plants. Working with the principle of passive solar thermal heating yardnbarn is extending your growing season by warming the ground earlier in the spring, allowing seedlings to start and survive the throws of spring temperatures - saving you transplanting time and stress on the plant. Like-wise our cold frame will keep your ground warm in the fall allowing for late fall and even winter harvest.
Versatility is a big part of what we do at yardnbarn and in the spring you need to be versatile, when the heat of day comes on and you're hard at play - our automatic window prop is there ready to vent excess heat. Versatility is the word, whether you are just starting out or a seasoned gardener you will be amazed with the uses you come-up with and the ease of storage. We use only the best autovents, like our wood this autovent was sourced for perfection. Check out our shade frame - great for hot weather areas.
This item is made of cedar, linseed oil and twin wall polycarbonate.