Mini Greenhouse Wooden Greenhouse Green House Greenhouse Reclaimed Greenhouse FREE UK DELIVERY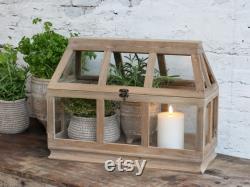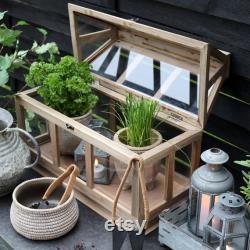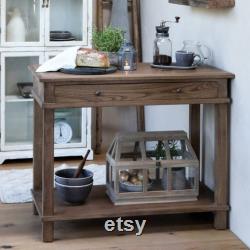 A cute miniature greenhouse made from fir wood. A beautiful, traditional shaped greenhouse perfect for little plants, candles or other small homewares for display. The top section opens via hinges and closes with a clasp on the front.
The fir wood is finished in its natural state. 45cm (w) x 20cm (d) x 34cm (h). All our furniture items are bubble wrapped to protect the item and delivered with dedicated furniture couriers. Each item will therefore require some assistance in moving between van and property. We are happy to answer any questions you may have.
This item is made of fir wood and pvc.