Monotub Bulk Substrate for Mushroom Bulk Grows 25lbs PH Tested and pre sterilized Super Yield Terra Preta, Amazon Black Earth' Blend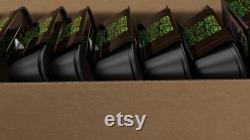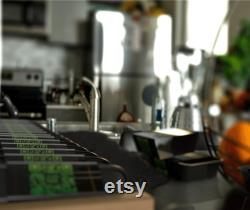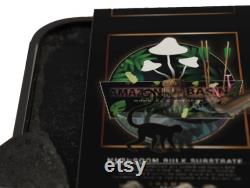 I have used this product. And blew it up on my podcast. 5 days and substrate was completely colonized. This is a good one guts the price is because it works.
Try it on your next tub. You won't be disappointed. Available now the amazon basin is a power system and the pinnacle of biodiversity on planet earth. Ironically, on its own it has has the poorest soil in the world in terms of organic matter left in the soils. That's where the ancestors of this incredible biome come into play.
The ancient tribal amazonian agro-forest societies. Scientists have discovered thier special amazonian soil called'tera pretta'. Or which is the darkest carbon rich soil on the planet. Guided by scientific research at the sachamama center in the high amazon of peru we have re-created this soil in a tedious but worthwhile process.
This we give to you, in 15 neat perfectly boxed, vacuum sealed rectangles of ancient earth. Why is terra -pretta so special. Because it contains a carbon content in the form of bio-char that hold microbes in the soil. Little pockets for your mycelium to stay safe and remain hydrated. It can hold more of your mycelium hyphae as it colonized the substrate giving you more surface area than noticeable by the eye.
Remember that hypae are only one cell wall thick. These hyphae then form a complex network through the medium to then form into mushrooms. When forming into pins sets they need to pull water contents from within the substrate not externally. In retaining this water content, it prevents over drying and permits the mycelium to then form into fecundant mushrooms such as those you would see in the rainforest. Lastly it eliminates the need for annoying dunking methods as they have a reservoir from within.
Why boxes when everyone else has bags. Because we aren't every one else, our boxes are agricultural grade pp and bpa free plastics that can be autoclave sterilized just like bags and are much less prone to damage. They are vacuum sealed and double bagged so you can keep them for weeks and they will remain fresh and ready for you colonized spawn.
This item is made of cow manure and compost, crushed peanut shells, sugar cane bagasse, biochar, organic manure, coffee grinds, gypsum, banana leaf compost, vermiculite, coir.