Monotub ESSENTIALS Mushroom Grow Starter Kit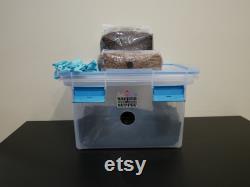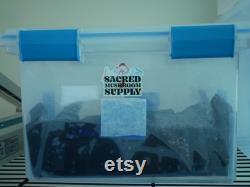 Tired of wondering what monotub is the right size or are you tired of calculating how much spawn to bulk substrate you need. Let us do the work while you sit back, relax, and reap the benefits of a successful grow.
Stop overcomplicating your grows and realize there is beauty in the basics. This sale features all you need. (1) 3lb bag of sterilized grains w/ injection port.
(1) 5lb bag of contaminant-resistant cvg bulk substrate.