Mushroom Fruiting Pot, Ceramic Mushroom Pot, Novelty Mushroom Fruiting Pot, Mushrooms, Growing Mushrooms, Orchid Pot, Ceramic, Pottery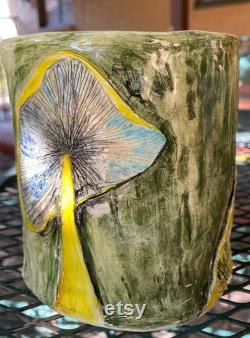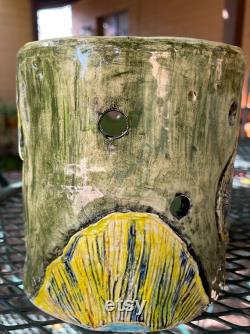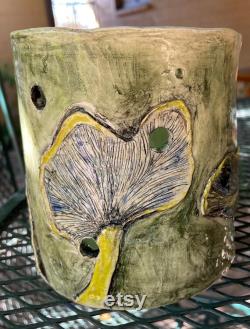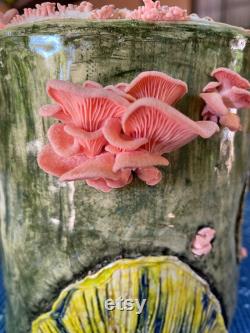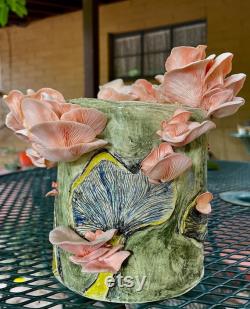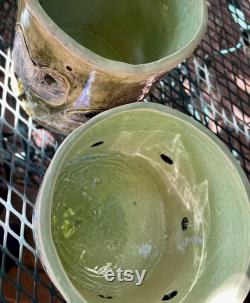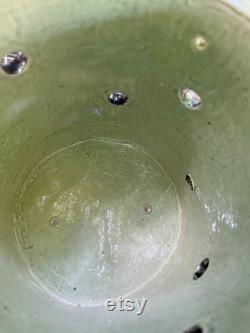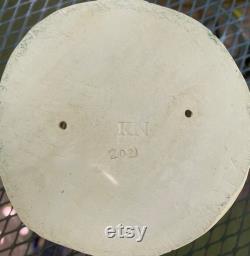 A beautiful, different way to grow your mushrooms i love growing my own and started to make these pretty pots and they worked great. First i slab rolled and shape the piece of stoneware clay. I make my design and carve into the moist clay. The piece than gets its first firing called a bisque firing.
I hand paint them with glaze and the piece gets fired to 2300 f. I started to grow my own mushrooms and loved the idea of a mini bucket technique. I made a smaller one at first to try and it worked i gently boiled the piece in a pot to sterilize it. I still sprayed 70% alcohol before putting my inoculated substrate into the pot. I filled the substrate to the top and covered with plastic and put a rubber band around. In a few weeks i had beautiful mushrooms growing from the sides.