Mushroom Grow Kit Grow Mushrooms REALLY FAST 12 Jars Growing kit Indoor Garden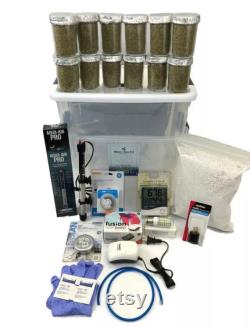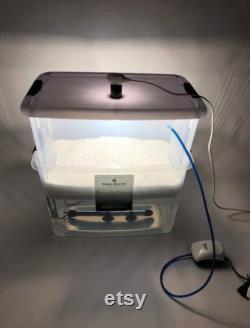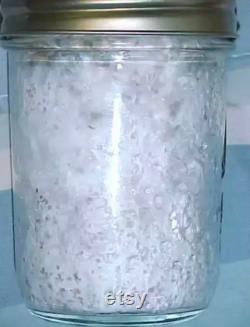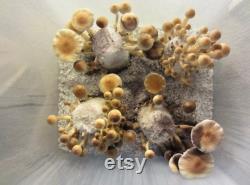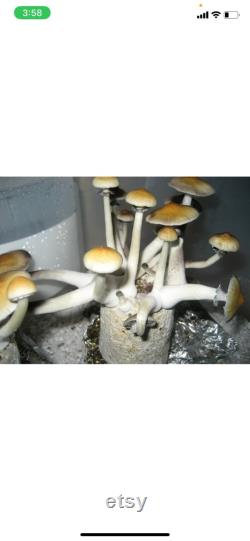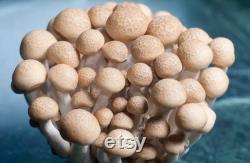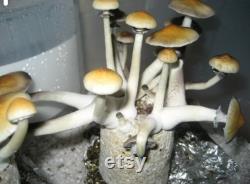 12 ultra substrate jars, 1/2 pint, premixed & pressure sterilized (the best on the net). Dual design growing chamber 20x 15x 12 (larger lower bin holds water).
Powerful 100 watt aquarium heater with adjustable thermostat settings (very important). Hepa air filter built in to our special silicone air hose.
Heavy duty electric timer with 24 on/off settings per day. 110v 900 lumen led dual spectrum plug in grow light with 5000k/6500k spectrum. 1 multi-diode led battery grow light.
1 gallon of premium perlite (formulated to release moisture better). Hospital grade nitrile gloves for inoculation. Step by step mushroom growing videos included.
Extremely detailed step by step growing guide with pictures designed for this kit- also mushroom cultivation 101: how to inoculate, how to incubate, how to fruit, casing methods & amazing way to quickly dry your mushrooms.