Mushroom Grow Kit With Monotub- Just Add Spores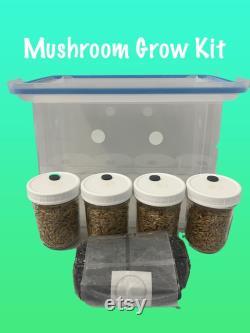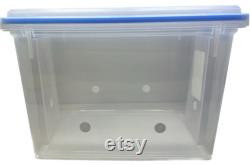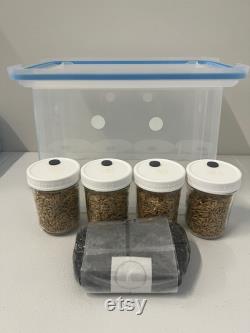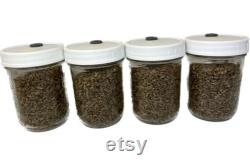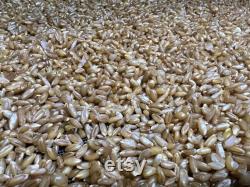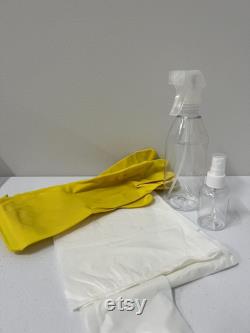 Grow mushrooms at home easily with this pre-sterilized mushroom grow kit. 20 qt monotub w/ holes and synthetic filter patches. 4 pint jars sterilized rye berries (sterilized 3 hours at 90 psi). 1 pre-hydrated bag of coco coir (sterilized 3 hours at 90 psi). Monotub w/ holes and synthetic filter patches.
Spray bottle for isopropyl alcohol (alcohol not included). Spores or liquid culture -message us for recommendations. Inoculate rye grain jars with spores or liquid culture.
Wait for 75% colonization, shake jars thoroughly to disperse mycelium. Sterilize your monotub with 70% isopropyl alcohol and place the liner at the bottom of your monotub. Pour your colonized rye berries and your sterilized coconut coir into your monotub being sure to mix evenly.
Trim the excess liner away with scissors. Put the lid on your monotub and wait for your mushrooms to grow. We want you to be successful there can be a lot to learn when it comes to growing mushrooms. We strive to simplify the process for you as much as possible.
Please do not hesitate to ask any questions about the process. This item is made of monotub and rye berries, coconut coir.