Mycological Peptone to use in Agar Media for Mycelium mushroom growing 50 gm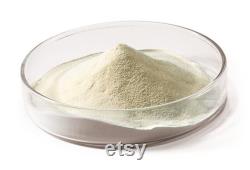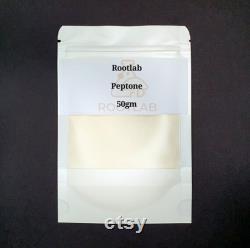 Mycological peptone is a mixture of peptones derived from soybean plants and animal origin, commonly used in liquid culture recipe, agar recipe and also added to substrate as a supplement. Supplementation with peptone not only stimulates the growth of mycelium but also greatly improves the quality of the projected mycelium mat.
Recipe for mypa (malt yeast peptone agar) for 1000ml. 20 gram light malt extract. Adjust this ratio according to your water requirements.
Wa (water agar) for cloning of mushroom tissue. Mea (malt agar) for spore germination. Mya (malt yeast agar) for expanding plates to use for grain spawn or liquid culture and to isolate strains. Mypa (malt yeast peptone agar) more efficient and complete formula for long term storage of your culture 1 year. We sell these agar pre-mixes in our store, please check out our other listings.
Our highest priority is ensuring the most pleasant experience for our customers.